Creatinine 8.2 Urea 131 Uric Acid 6, Can We Wait For Fistula
2017-11-05 16:25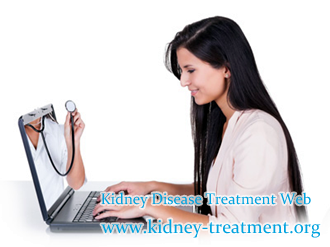 Visitor10-23 21:54:33
My fathers creatinine is 8.2 urea is 131 and uric acid is 6 can we wait for fistula or go for direct dialysis?
kidney-expert 10-23 21:54:46
Any symptoms now? like foamy urine, swelling, fatigue, back pain, anemia, itching, etc?
Visitor10-23 21:55:24
No, I don't think so.
kidney-expert 10-23 21:55:44
Does he have any illness history such as hypertension, diabetes or infection? all these diseases could cause that.
Visitor10-23 21:57:06
Yes, has diabetes and sometimes hypertension issues.
kidney-expert 10-23 21:57:15
Please limit salt and foods with sugar and carbohydrate intakes as well as some medicines to control the blood glucose and pressure. Also, you can do some alternative treatments to improve the kidney function, and thus, you do not need to take dialysis.
Visitor10-23 21:57:51
Sir please tell me that can we wait for fistula?
kidney-expert 10-23 21:58:02
That depends on his illness conditions. Generally speaking, as long as he does not have any dangerous factors for death, the dialysis can be retarded. But, for fistula, it is need some time to put into use. Gnereally speaking, it is needed at least one month before the fistula be used. However what he needs right away is to take a systematic treatment to recover the kidney function.
Visitor 10-23 21:58:54
What treatment do you recommend? And with the treatment, can my father return to normal?
kidney-expert 10-23 21:59:05
What I must tell you firstly is that there is no way to completely cure the diseased kidneys once the kidney is damaged. But with an effective treatment, the patients can live a steady and relatively normal life.
Visitor 10-23 21:59:43
You haven't tell me the treatment.
kidney-expert 10-23 21:59:59
The treatment is based on his current illness conditions. With a wrong solution, his kidney condition will be worse. How about this, send his latest lab test reports to me. And thus, I can analyze it and give you more information about the diets and treatments.
Visitor 10-23 21:59:43
OK. I am tense about him. Please reply me as soon as possible.
Any questions? Fill the form below. You will surely get the free medical advice from experts within 24 hours.