Would You Evaluate My Disease and Give Me Your Suggestion
2017-11-06 11:14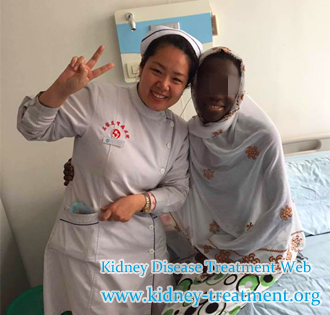 "I am sending my few reports to you attached to this email in pdf format. Please see if at all these are enough for your evaluation. There are still lot many reports, if needed will send. The doctor has summaried in her notes for Renal biopsy report. Please go thru all the reports carefully and let me know the feed back. Thanks."
I read your test reports and I think your disease can be well treated. The following is my analysis:
1. I found your serum creatinine increased very fast from end 2011 to 2012. It is a bad thing, but also a good thing. It means your kidney damage during this time is not permanent damage and can still be reversed. If you receive proper treatment, the serum creatinine can be lowered greatly.
2. Your kidney size is still normal. That is very good and also suggests there is still much blood flow in the kidneys. However, there is enhancement of parenchymal echogenicity, which means there is inflammation in the kidneys. We have to stop the inflammation early to stop the process of renal fibrosis.
3. Your hemoglobin is 11. It is low. You have slight anemia. If you didn't take tablets or EPO injection to improve it, I think you still have some kidney function. At least your tubular secretion function is still good. You don't have serious anemia now. It is rarely seen in patients with renal failure, so I believe your disease can be reversed and your kidney function will sure be much better if you receive systematic treatment.
4. The biopsy report showed 1/2 glomerular sclerosis.It means your glomerular filtration rate (GFR) must be lower than 50. You have less than 50% kidney function now. Early treatment is necessary.
The proper treatment should be expanding the blood vessels, improving blood circulation and increasing the blood flow in the kidneys. In this way, the blood and oxygen supply in the kidneys will be sufficient. It will reactivate the self renewal of the damaged renal cells and recover the renal function.
Any help, you can contact me.
Best regards!
E-mail: kidney-treatment@hotmail.com
Any questions? Fill the form below. You will surely get the free medical advice from experts within 24 hours.