Diet Suggestions for a Vegetarian in Chronic Kidney Disease Stage 3
2013-12-02 16:38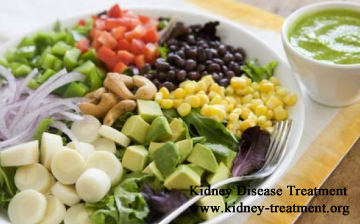 Patients: Hello, doctor. I am a strict vegetarian, and now I am in chronic kidney disease stage 3. The doctor tell me that I need to have a limited but balanced diet to slow down the progression of my illness and protect my residual kidney. I want to know what kind of diet I should keep, and since I have CKD, can I still be a vegetarian to improve my illness condition?
Doctor: Hi, I am a nephrologist, and I am very glad that I can help you. Just from your question, I cannot get the detailed information of your illness. Since you are in CKD stage 3, and your kidney function has been moderately reduced. If you have effective treatment, your kidney disease can be treated with great improvements. As all the kidney disease patients should follow a restrict diet, you also need to well-planed your daily diet. Here are some common suggestions for patients in CKD stage s
As a vegetarian, you do not have to start eating meat even though you are in CKD stage 3. You can have a renal diet with your vegetarian lifestyle.
Like other CKD stage 3 patients, you need to limit your protein intake. Because too much protein intake will increase the kidney damage. You need to take proper protein everyday. For you, a vegetarian, the protein enriched foods include: meat analogs, soy products, beans and lentils, nuts and nut butters, eggs and egg substitutes, dairy products and grains. You also need to keep a low salt diet in order to preventing high blood pressure and swelling.
On the other hand, you need to limit certain foods with high amounts of phosphorus and potassium based on your kidney function. If you have high potassium level, you need to choose lowest potassium fruits and vegetables. Because fruits and vegetable are the primary source of potassium for a vegetarian. Besides, you need to modify the amount of potassium you need to take, as both high or low potassium level are harmful for people.
Beside a well-planed diet, you also need to chang your lifestyle and keep a healthy one such as doing proper exercises everyday, stoping smoking and getting away from alcohol. The best way to improve your illness condition is to repair your kidney damage and protect your residual kidney function. You need to have effective treatment timely.
Above are the common dietary principle for CKD stage 3 patients. If you still have questions, you can send your test reports to kidney-treatment@hotmail.com. I will give you satisfied answer as soon as possible.
Any questions? Fill the form below. You will surely get the free medical advice from experts within 24 hours.