What can My Father do With Diabetic Nephropathy and Hyperkalemia
2013-12-03 16:51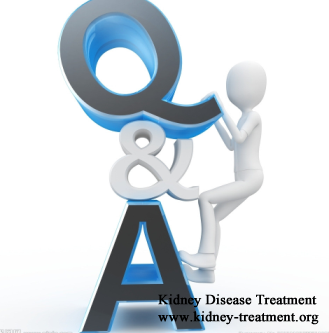 Patients: hello, doctor. My father is 48 years old, and he was diagnosed with diabetic nephropathy last year. He also has hyperkalemia, and his creatinine level is 1.8. There is no blood or protein in his urine after a urine test, and he doesn't have swelling. Then, what can he do with diabetic nephropathy and hyperkalemia?
Doctor: hello. I am sorry to hear your father's condition, and I hope I can give him some useful suggestions. I know your father has diabetic nephropathy, then he should first control his high blood sugar and high blood pressure if he has. Because high blood sugar and high blood pressure are always bad companions. He can take some medicines to control the two symptoms, and he can also control these levels from daily diet.
- He should limit the sugar intake and some other high sugar contained foods.
- He should also keep a low salt diet which can lower high blood pressure and prevent swelling.
- He need to take proper protein in order to supply the nutrients he need and reduce the further kidney damage.
- He also need to limit the fluid intake, which may also increase the risk of swelling.
Besides, as your father also has the symptom of hyperkalemia, then he need to control his high potassium level. He should avoid taking high potassium foods such as dried apricots, dried zante currants, dates, dried coconut, avocados, banana, kiwi fruit, nectarines, peaches, sun-dried tomatoes, spinach, mushrooms, sweet potato, kale, green beans, asparagus and so on.
He need to strictly forbid these foods, which may increase the progression of kidney failure. He can also take some medicines to lower high potassium level.
Above are the suggestions for your father with diabetic nephropathy and hyperkalemia, I hope these advices will be helpful for his illness. Besides, when the creatinine of your father is 1.8, it means that the damage of his kidney function is not severely. So it's better for him to have early effective treatment, early treatment will reduce the risk of developing into kidney failure and increase the chance of recovering from his kidney disease.
Here, I recommend your father to try Chinese medicine. As some Chinese medicines have the function of repairing damaged kidney tissues and improving kidney function, using Chinese medicine will be helpful for your father's illness. If you want to get detailed treatments about Chinese medicine, you can send e-mail to kidney-treatment@hotmail.com. I will answer you as soon as possible.
Any questions? Fill the form below. You will surely get the free medical advice from experts within 24 hours.