How to Improve FSGS Prognosis
2013-09-24 16:14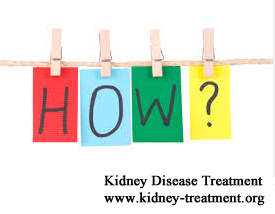 What is the prognosis of FSGS? And how to improve FSGS prognosis? Prognosis refers to the probable outcome of a disease. For FSGS patients, knowing the prognosis helps them to make a good preparation for their following life. And knowing how to improve FSGS prognosis helps them to live a better life.
What is the FSGS prognosis?
Prognosis of FSGS differs from case to case, and it can be affected by many factors like severity of illness condition, treatment method and patients' life style and so on. Although FSGS prognosis is different from individual to individual, but generally speaking:
People who receive treatment earlier usually have a better prognosis.
FSGS patients who leave their illness and symptoms alone always have a poor prognosis.
FSGS patients with a well-planed diet usually have a good prognosis.
FSGS patients who catch cold and infection repeatedly usually have poor prognosis.
How to improve FSGS prognosis?
Since FSGS prognosis is changeable and can be affected by many factors, there is a way to improve FSGS prognosis. For patients living with FSGS, an effective improvement of prognosis not only allows them to live longer, but also helps to improve their life quality. With FSGS, the following measures are generally needed to improve prognosis:
1. Bring all the symptoms like proteinuria, swelling, hypoproteinemia and hyperlipemia under control, which is necessary for slowing down illness progression.
2. Protect residual kidney function. FSGS progresses when more and more kidney tissues are injured and fail to function properly. Also, FSGS prognosis becomes poorer and poorer. Therefore, protecting residual kidney function is also essential for FSGS patients to improve their prognosis.
3. Arrange a reasonable diet. A well-planed diet can not cure FSGS, but it helps to reduce kidney burden and this is very beneficial for FSGS patients.
4. Kick bad living habits. Bad living habits like smoking, drinking alcohol and staying up all the night affect one's physical condition directly. For one with FSGS, if he has developed bad habits, kick them as soon as possible, otherwise, their illness condition is worsened easily.
The above several measures are important for FSGS patients to improve their prognosis. If there is anything unclear or you have more questions, please feel free to contact us: kidney-treatment@hotmail.com.
Any questions? Fill the form below. You will surely get the free medical advice from experts within 24 hours.