Should I Follow a Particular Diet with My IgA Nephropathy
2013-12-10 10:33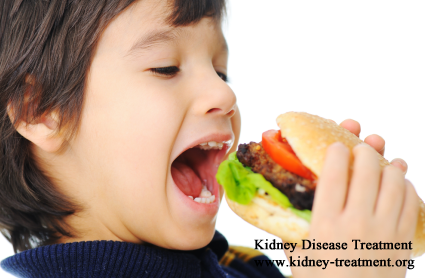 Should I follow a particular diet with my IgA nephropathy? This is a question which I received from an IgA nephropathy patients. She has high blood pressure with IgA nephropathy and she has taken some medicines to control her hypertension. However, she is not sure about if she should follow a limited diet with her kidney disease.
The answer of the above question is absolutely sure. She must follow a particular diet with her IgA nephropathy. Because kidneys are the filterable organs of our body, they can filter the metabolites of what we eat. Therefor, when the kidney are get damaged, people should particularly pay attention to their daily diet wich will reduce the kidney burden, and protect the residual kidney function. So, for IgA patients, they should also follow a particular diet.
In addition, patients with IgA nephropathy, they should also value their own condition and take a best diet plan with personalized management. As we know, there are some general dietary principles for kidney patients such as low-salt, low protein, low fluid or low potassium food intake. If IgA patients only follow these principle, they cannot get the best diet plan. It's best that the diet plan is made on patients' own conditions, particularly depending on age, gender, race, kidney disease stage, symptoms, complications, current treatment they are taking. All these factors will affect their diet plan, so they need to know exactly about their illness condition before they planning for a diet.
Besides, there are also some diet suggestion for IgA patients.
- Be vegetarian may be better
The IgA nephropathy patients usually have high creatinine and creatinine is the metabolism of muscles and the meat we eat. If patients take too much meat, their creatinine level will be higher, which will increase the kidney damage.
- Avoid drinking liquor
Drinking too much liquor can aggravate hematuresis of patients, so patients with IgA nephropathy should get rid of drinking liquor.
- Haggling on fast food
Patients need to check out nutrition information available online for all fast foods online before you go to a restaurant.
These are some suggestions that will be helpful for patients' IgA nephropathy, patients should pay attention to what they eat in their daily life. A well-planed diet will help slow down the progression of kidney damage, which is important for patients' illness condition.
Any questions? Fill the form below. You will surely get the free medical advice from experts within 24 hours.