Something Important Should Be Cared By Long-term Dialysis Patients
2018-12-07 09:56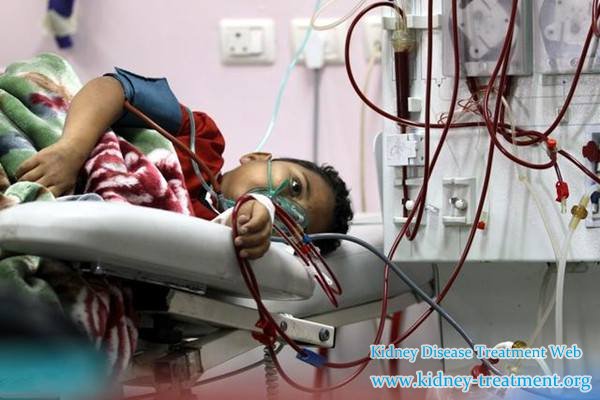 The dialysis treatment is necessary to end-stage kidney patients ,and you should know what long-term dialysis patients should pay attention to.
If dialysis is needed, it usually means that kidney disease has developed to the end stage.
For uremic patients, dialysis is necessary, but long-term dialysis will make their quality of life worse.
So what should long-term dialysis patients pay attention to? Let's take a look at it together.
Prolonging hemodialysis time is the primary key
The standard hemodialysis time in China is four hours three times a week.
Benefits of Prolonging Dialysis Time
( 1 ) Reduce the risk of hypotension during dialysis: In traditional four-hour dialysis, dehydration speed is often too fast in order to remove accumulated moisture, which can reduce the risk of blood pressure drop and discomfort during dialysis.
( 2 ) Reduce the fatal risk of high blood potassium: Many patients often ingest too much potassium ions, and high blood potassium is often the cause of rapid washout and heart rate disorder in hemodialysis patients. Prolonging twice the dialysis time can greatly reduce the death rate of patients.
( 3 ) Reduce the accumulation of phosphorus in blood: The probability of kidney bone disease and parathyroidism is greatly reduced.
④ Improving anemia: Increased clearance of urine poison, prolonged red blood cell life and improved hematopoietic suppression in bone marrow can improve anemia in patients.
⑤ Reducing the probability of heart failure: As water, blood pressure, anemia, electrolyte and other controls are more ideal, the probability of heart failure is reduced.
⑥ Improving amyloidosis and neuropathy: Due to the increased clearance rate, amyloidosis and other neuropathy can be improved.Once creatinine levels get a little higher, some patients start to get jittery, thinking they'll do anything to get the "number" down.
If you have any questions about the dialysis please contact us through the following:
E-mail: kidney-treatment@hotmail.com
Any questions? Fill the form below. You will surely get the free medical advice from experts within 24 hours.