Blood Urea Nitrogen Test For Kidney Failure
2013-08-19 17:47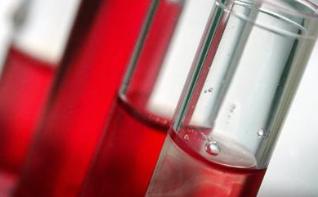 Blood urea nitrogen (BUN) test is a common blood test for kidney function. It is done to see how well your kidneys are working by measuring the amount of nitrogen in the blood. So patients with kidney failure need to be checked the amount of blood urea nitrogen. A BUN test often is done with a blood creatinine test. These two tests help the doctor to check kidney problems.
Urea nitrogen is an end metabolic waste of protein. The normal level of urea nitrogen is 2.86mmol/L-7.14mmol/L. Many conditions can cause high blood urea nitrogen levels such as high intake of protein, drinking less water, renal ischemia and kidney problems. Excessive blood urea nitrogen in the body is normally excreted by our kidneys. When our kidneys are impaired, the level of blood urea nitrogen will increase. However, the level of blood urea nitrogen will not increase immediately in the early stage of kidney failure. Only when kidney function is damaged over 50%, can it increase. Generally speaking, the higher the blood urea nitrogen levels are, the more seriously the kidney is damaged.
Patients with high blood urea nitrogen in kidney failure may experience many symptoms, such as edema, fatigue, high blood pressure, poor appetite, blood urea, itching skin, etc. Occurrence of these symptoms always indicates serious kidney damages.
How to reduce the level of blood urea nitrogen?
In the diet, first, you should limit the intake of protein. You can eat some high quality protein foods like fish, lean meat, egg white, etc. Second, you need to eat food with less salt or sodium. Third, limit the intake of fluid. If you suffer from other diseases, like diabetes, hyperkalemia, hyperphosphatemia, you need to know what you can eat in detail through your doctor or other normal channels.
The most important way is to repair your kidney function. In china, there is a treatment called Micro-Chinese Medicine Osmotherapy. It not only relieves your pain, but also repairs your damaged kidney cells. It is a miracle treatment. If you want to know more, you can chat with us and our experts are willing to help you.
Any kidney problems? Please consult our online doctor. The satisfaction of patient is as high as 93%.
Have a question regarding kidney disease? Get an answer from Medical Professional now!