Symptoms of Stage 5 Kidney Failure
2013-09-13 12:48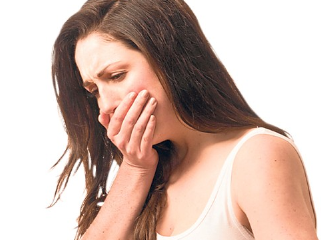 What symptoms one will experience when his illness condition progresses to stage 5 kidney failure? Kidney failure is the worst kidney condition and may involve any part of patients' body, for this reason, stage 5 kidney failure patients run risk for various discomforts. Today here we will give an introduction about the possible symptoms of stage 5 kidney failure. Hope it is helpful for you to understand this illness.
Digestive symptoms
Digestive discomfort is the one of the most torturous symptom of stage 5 kidney failure. Kidney is the organ that takes charge of discharging toxins produced in the body. When kidneys fail to function properly, toxins build up in the blood. Under such a condition, digestive system will be affected. For stage 5 kidney failure patients, the most common digestive symptoms include poor appetite, nausea, and vomiting.
Skin problem
Skin problem is also an excruciating symptom. In cases of stage 5 kidney failure, patients may experience dry skin, yellow skin and itchy skin. Itchy skin is especially annoying. Due to this problem, patients may have to stay awake at night as they have to scratch themselves all the time. In that case, antipruritic will be helpful.
Urine changes
For stage 5 kidney failure patients, they always experience some changes in their urine which include frequent urination at night, blood urine, foamy urine, oliguria and anuria.
Fluid retention
Fluid retention is another visible symptom of stage 5 kidney failure. With fluid retention, fluid intake needs to be limited.
Bone problem
Common bone symptoms in stage 5 kidney failure are bone pain, bone fracture and osteoporosis. All these symptoms occur as a result of low calcium level in blood.
High blood pressure
High blood pressure is an extremely common symptom among stage 5 kidney failure patients. When blood pressure is elevated, antihypotensive drugs are needed, as persistent high blood pressure can accelerate illness.
Aside from the above symptoms, stage 5 kidney failure patients may also experience many other symptoms like tiredness and anemia and so on. If you are interested in learning more detailed information about these symptoms, please feel free to contact us: kidney-treatment@hotmail.com.
Any kidney problems? Please consult our online doctor. The satisfaction of patient is as high as 93%.
Have a question regarding kidney disease? Get an answer from Medical Professional now!