Pay More Attention To Uremia When You Have Kidney Problem
2018-09-03 10:45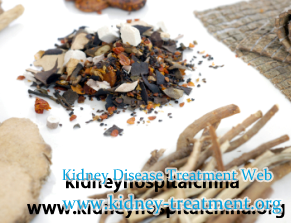 Nowadays with the development of society more and more people get the kidney problems for their tense work ,less resting and abnormal meals everyday,then to pay attention these phenomenon i will show you the clinical case as following:[ media report ] Ceng Xuelin, who was the head coach of the Chinese national team from early 1983 to 1985, returned to Shenzhen from his son's home in Thailand in early may last year.He was admitted to the hospital because of uremia, and had to be admitted to the ICU ward of the People's Hospital when his illness was serious. When he was thinnest, he was only 30kg. The incident was mournful, and also raised many questions about the condition of uremia. How could uremia suddenly occur? Has there been no discomfort before? Many uremia attacks were results of delayed treatment, while drowsiness and fatigue are early symptoms of uremia. Never neglect it.
Uremia is a disease caused by renal failure. It is manifested by the retention of nitrogen and other metabolic products in the body and the occurrence of metabolic disorders such as water, electrolyte and acid-base balance. The disease is known as' non-deadly cancer'. " Nremia is the end stage of nephrosis, and many uremic patients have delayed treatment. Because many patients with occult kidney disease do not have any conscious symptoms, even if they have hematuria, albuminuria and other conditions, they often do not think of kidney disease, which will develop into uremia over time.
The risk of uremia caused by Diabetes is very high. As long as you have diabetes, you are already in the first stage of kidney disease. At this time, the kidney volume increases and the glomerular filtration rate increases. During this period, if blood sugar control is well, kidney volume can return to normal. However, people often do not pay enough attention to this problem and the protection of kidneys, so that the treatment becomes very difficult at the time when uremia develops.
According to the comments about the uremia symptoms if you have similar condition and want to find the reasonable treatment in Traditional Chinese Medicine please contact us through the following message:
E-mail: kidney-treatment@hotmail.com
Any questions? Fill the form below. You will surely get the free medical advice from experts within 24 hours.