20 Years Diabetes Got Controlled
2017-04-28 18:51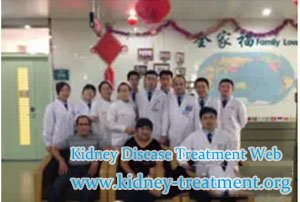 Santos is from America and suffers from diabetes for 20 years. At the beginning, she always take medications to lower her blood sugar. Later she takes combined medications for blood sugar.
18 years ago, she stopped taking blood sugar medications and began to take insulin subcutaneous infusion. Although treatment plan is constantly adjusted, blood sugar cannot be controlled well. At this condition, she has a series of medical problems.
15 years ago, she was diagnosed with coronary heart disease.
5 years ago, she was diagnosed with cataract and 4 years ago she was diagnosed with diabetic nephropathy and kidney dysfunction.
The most intuitive feelings are numb hands and feet cold. She seldom sweats. Under the accompany of her husband, she comes to china to accept treatment.
After a period of treatment in our hospital, her feet and hands become warm, itchy skin gets disappeared and Santos begins to sweat. We are so glad to see this result.
Hope she can back to normal life soon!
Any questions? Fill the form below. You will surely get the free medical advice from experts within 24 hours.