Enema Treatment for Stage 5 Diabetic Nephropathy
2014-04-18 03:56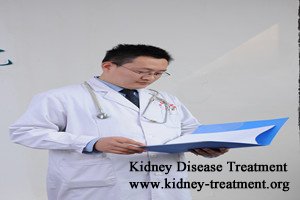 Name: ABUBAKAR YAYA
Gender:Male
Age:73
Country:Nigeria
Diagnosis:Stage 5 Diabetic Nephropathy,Type 2 Diabetes,Renal Anemia,Renal High Blood Pressure,non-diabetic retinopathy,diabetic peripheral neuropathy (DPN),coronary atherosclerosis,Double Renal Cyst
Treatment:Enema Treatment
The brief introduction of Abubakar Yaya
Secrum Creatinine keeps elevated about 3 years.Abubakar comes to our hospital without urine output about two moths.Meanwhile he feels fatigue and breathing problems.
Routine blood: RBC 3.35 x 1012 / L, Hemoglobin 96 g/L, Serum Creatinine 607 ummol/ L
Color Doppler ultrasound:
Right kidney size 92×42×35mm
Left kidney size 99×49×40mm
FBG(fasting blood-glucose):
8.5mmol/L
When he is in our hospital
When he is in our hospital,his treatment plan focuses on lowering high blood pressure,lowering high blood sugar,diuretic,treating anemia and balancing calcium and phosphorus.Enema Treatment helps patients regulate circulation and protecting renal functions.
The Effectiveness of our Treatment Plan
After he accepts our treatment about 15 days,patients have a good mood and usually have a walk about half an hour.The urine out in 24 hours is about 1200ml.The blood sugar is controlled very well.FBG(fasting blood-glucose) is 4.0mmol/L and Secrum Creatinine is 407ummol/L.
Diabetic Nephropathy is caused by long-term diabetes.With long-term diabetic nephropathy,there are many complications following.With those complications,life quality will be seriously influenced.
Shijiazhuang Hetaiheng Hospital has many featured treatments for patient to slow down the progression of kidney disease. Those treatments are natural.In our hospital,there are many professional experts and best service team. Our whole staff in our hospital have faith in overcoming kidney disease successfully.
Our hospital has treated more than 600 patients from 64 countries.
If you have any questions about kidney disease,email to kidney-treatment@hotmail.com with patient's information and our experts will give you a reply with specific guidance.
Any questions? Fill the form below. You will surely get the free medical advice from experts within 24 hours.