What Are the Symptoms of Purpura Nephritis
2013-09-06 18:55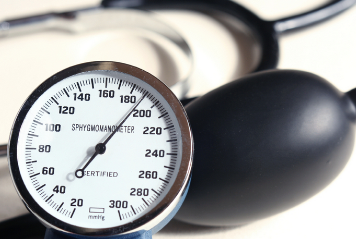 Purpura Nephritis is caused by anaphylactoid purpura. It is a kind of secondary IGA nephritis, so its symptoms are similar with that of IGA nephritis, except for the symptoms outside the kidneys.
The symptoms of Purpura Nephritis are mainly divided into two types. One is the presentations from kidneys, the other is the symptoms which are unrelated with kidneys.
Symptoms from kidneys
·Blood urine: The most common symptom of Purpura Nephritis is blood urine. It may appear continuously or intermittently, and children are more likely to have blood urine than adults. The blood urine may be gross hematuria or microscopic hematuria. Most of cases are caused by nephritis.
·Protein urine: Protein urine appears in most cases, and the amount is often under 2g/d. The reduction of serum protein is more obvious than the amount of urine protein. That may be due to the proteins leak from gastrointestinal tracts or subcutaneous tissues.
·Hypertension: The hypertensions in purpura nephritis patients often are mild.
·Edema: Few of purpura nephritis patients have edema, and most cases are mild. The causes of edema are mainly contacted with the loss of protein.
Symptoms which are unrelated with kidneys
·Purpura on the skin: Purpura is the first symptom to most patients. It is often seen in limbs, hip and stomach. They are hemorrhagic flecks, and the distribution of purpura is symmetrical. It is itching, but not painful. The purpura in some cases may fade away in one or two weeks, and there are some cases that the purpura disappear in four to six weeks.
·Symptoms in joints: More than half purpura nephritis patients have problems in their joints, mostly in big joints. The major presentations are swollen and painful around the joints.
Symptoms in digestive system: nearly two thirds patients have pain in their stomach, and Nausea ·and Vomiting often follows. The gastrointestinal tracts may also bleed, and have edema.
·Other symptoms: Symptoms like headache, fever may appear in patient who has had upper respiratory infection. If the nerve system is damaged, nervous problems like headache and hyperspasmia may appear.
There may be other symptoms appearing in patient with purpura nephritis, and the points above are not comprehensive. If you need any help, you can contact us, we are glad to communicate with you.
Any kidney problems? Please consult our online doctor. The satisfaction of patient is as high as 93%.
Have a question regarding kidney disease? Get an answer from Medical Professional now!