How to Arrange the Diet for Kids with Kidney Disease
2014-11-02 11:11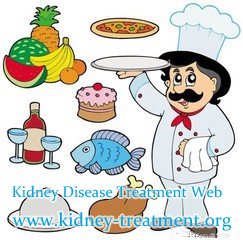 How to arrange the diet for kids with Kidney Disease ? As we all know diet is closely related with this disease, it may aggravate or delay the progression of the disease. So as parents you should pay special attention to your kid's diet.
In different stage, kids should have different diet plan. In the early stage there may have no obvious symptoms, so they can have normal diet, just like other people. But with the disease goes on, some symptoms may appears, so some of the foods need to put out the food list. For the kids have obvious swelling in body, they should control the intake of water and salt. For kids with large amount of protein leakage, they should avoid to take foods with rich protein, but in order to supply enough nutritions to the body, they need to choose some foods with high-quality protein. For kid's with hyperpotassemia or little urine output, should avoid or eat less foods with high potassium,such as orange, after the urine output back to normal, they can eat it like normal people.
Except the foods, healthy living habit also is very important for the treatment of kidney disease. Kids may cannot manage their times well, so that demand our parents to make a good arrangement for them.
In one word, as parents you are in charge of your kid's diet and time, so you should try your best to know more informations about them. If you need any help in making it, you can consult the nutritionist or our online doctor, all of them will help you to arrange the diet for your kid. Hoping all the kids can have a bright future.
Any questions? Fill the form below. You will surely get the free medical advice from experts within 24 hours.