A Diet Plan for CKD Stage 3
2013-10-25 15:42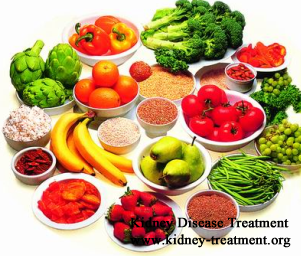 Reasonable diet plan is important for patients at CKD stage 3 to slow down the progression to the next stage. Here are some suggestions. Hope to be helpful somewhat to you.
Principle for a successful diet plan
- Make a reasonable diet relevant to personal cultural background, dietary habit and personal tastes so as to be easy for you to insist for a long time.
- Under the premise in nutrition, enjoy the pleasure of life as much as possible.
- Ask your doctor and dietitian which nutrients you need to limit in your diet and ask them for help in planning your diet plan.
Diet plan for CKD stage 3
CKD stage 3 is the moderate phrase. At this point, the kidneys still function sufficiently to remove fluid, potassium and a moderate amount of waste. It is only on close supervision of the health condition of a person that dietary recommendations can be made.
The general diet plan for CKD stage 3 is proper intake of protein, high calorie, low sodium, low phosphorus and so on. There is some data about dietary: (kg is your weight, d is for a day)
- The recommendation for protein intake in stage 3 is about 0.75g/kg/d.
- Calorie recommendation is about 30-35 kcal/kg/d.
- Sodium is about 1-4g/d.
- A diet with no more than 800mg phosphorus can help.
From the above, you can figure out how much protein or calorie or sodium you can eat, but sometimes you do not know the exact content of what you take in. Moreover, there is no single diet plan that fits everyone, because the individual diet is determined by existing kidney function, body size, nutritional status and health history. Before you eat something, you had better communicate with your doctor and nutritionist to make sure. If you like, you can also send your exact clinical case to kidney-treatment@hotmail.com. Our doctors and dietitians here are always ready to help you.
Any questions? Fill the form below. You will surely get the free medical advice from experts within 24 hours.