Top 7 Healthy Foods for Kidney Disease Patients
2013-12-25 17:21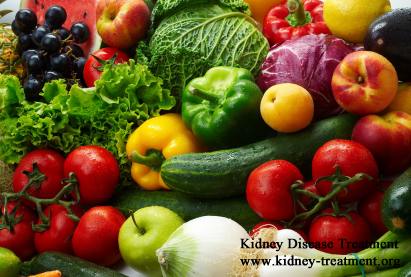 As we know, kidney patients should pay attention to their daily diet, and they should to know exactly about what can eat and what cant eat, which will help them prevent the further damage of their kidneys and protect their residual kidney function. Here, we will recommend top 7 healthy foods for kidney disease patients, which will make great effects on patients' illness condition.
1. Red bell peppers
Red bell peppers contain rich vitamin C, vitamin A, Vitamin B6, folic and fiber, and it is low in potassium which can be eaten by high potassium kidney disease patients. Besides, red bell peppers also contain lycopene, an antioxidant that can prevent certain cancer.
2. Cabbage
Cabbage is a common vegetable among people, and it is high in vitamin K, vitamin C, vitamin B6 and folic acid, and it is also low in potassium, which is an affordable addition to the kidney diet.
3. Cauliflower
Cauliflower is also a good choice for kidney disease patients, as it contains high vitamin C and a good source of folate and fiber. It also contains indoles, glucosinolates and thiocyanates which can help the liver excrete toxins in body.
4. Garlic
Garlic can help lower cholesterol and reduce the inflammations in body.
5. Onions
Onions is a common vegetables in our daily life, and it is low in potassium and contains a good source of chromium, which can help with carbohydrate, fat and protein metabolism. Besides, it is also rich in flavonoids which can help reduce the risk of heart disease and prevent some certain cancers.
6. Apples
Apples are common among people, and they can help reduce cholesterol, prevent constipation, prevent the heart disease and cancers. So for kidney disease patients, it's better for them to eat an apple one day.
7. Cranberries
This fruits can help prevent the bacteria from sticking to the bladder wall, which can prevent the inflammations. So it's good for kidney disease patients to drink cranberry juice, which will help them prevent their inflammations in kidneys.
Above are the top 7 healthy foods for kidney disease patients which can help patients to protect their residual kidney function and improve their kidney function. However, the illness condition is different from case to case, so not all the foods are suitable for all the kidney disease patients. If you want to take some foods, you need to ask the advice of your doctor.
Any questions? Fill the form below. You will surely get the free medical advice from experts within 24 hours.