How Much Potassium Is Needed with Kidney Disease
2014-01-30 03:13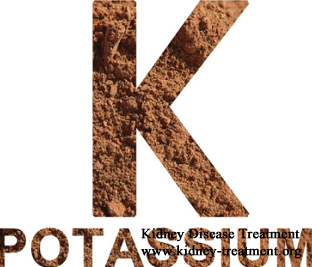 How much potassium is needed for one with kidney disease? High potassium level is an abnormal physical condition in which potassium level in blood is higher than 5.5mmol/L. If this condition lasts for a long time, heart is affected easily. Therefore, knowing how much potassium is needed every day is very important for kidney disease patients.
Why kidney disease patients need to pay attention to potassium intake?
Many foods are rich in potassium such as banana, grape, avocado and spinach. Our potassium level in blood increases greatly if we eat large amounts of high potassium foods suddenly. However, with the help of our kidneys, excess potassium can be successfully removed within a certain time. Kidney is the organ that helps us maintain a normal potassium level and when kidney is affected, disorder of potassium metabolism appears. This is the reason why kidney disease patients need to pay attention to potassium intake.
How much potassium is needed with kidney disease?
Clinical studies report most of the kidney disease patients have elevated potassium level in blood. For these patients, they need to limit potassium intake and try to exclude high potassium foods from their dinner table. Generally speaking, renal patients need to restrict their potassium intake to between 1500 and 2700mg per day.
Foods considered high in potassium contain more than 250mg per serving and they are many dairy products, most beef products, lobster, salmon, scallop and many types of seafood. All these foods should be excluded from kidney disease patients' dinner table if lab tests show elevation of potassium level and they need to try to eat some potassium-free or low-potassium foods like apple, blackberries, cabbage, alfalfa sprouts, celery, and lettuce and so on, so as to have a tight control about potassium level in blood. Lastly, in kidney disease, potassium build up in the blood as kidney can not function properly, so only when impaired kidney function is restored successfully, can high potassium level be lowered down to the normal range.
Any questions? Fill the form below. You will surely get the free medical advice from experts within 24 hours.