Can I Have Avocado If I Am on A Kidney Diet
2014-02-01 01:19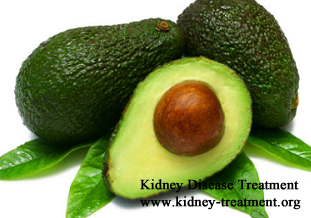 Can I have avocado if I am on a kidney diet? Knowing what to eat and what to avoid becomes very important for kidney disease patients, because a well-planed diet pays an important part in the treatment for kidney disease. Avocado is a very common fruit native to Mexico and Central America. It is very health-beneficial for us, but for these whose kidneys are damaged for some reason, can they have avocado? If no, why?
Avocado benefits us in many ways and it is good for kidney disease patients in one view:
1. Avocado shows effects in lowering cholesterol
Avocado is rich in fat and it is said each of them contains about 30 grams of fat. Fat contained by avocado is monounsaturated fat which can help to protect high density lipoprotein cholesterol and remove low density lipoprotein cholesterin. Besides, avocado also contains fiber and β-sitosterol which also can help to reduce cholesterol in the body.
2. Avocado is rich in potassium
Avocado is an excellent source for potassium. According to studies, potassium in avocado is twice as high as in banana. High potassium foods helps to lower blood pressure, but it is a taboo for kidney disease patients whose potassium level in blood is higher than the reference value 3.5-5.0mEeq/L.
3. Avocado helps to prevent heart disease
By controlling blood pressure and cholesterol content in blood, patients' risk for heart disease can be lowered effectively. Seeing from this aspect, eating avocado regularly is very beneficial for kidney disease patients.
4. Avocado helps to lower risk for cancer, especially colon cancer and breast cancer
Avocado is high in fiber and about seven countries' researchers report eat 10 grams of fiber more everyday will help to lower the risk for colon cancer by 33%.
5. Eating avocado helps to prevent stroke
Avocado is reported to have function of preventing stroke owing to its abundant potassium.
Avocado is a good choice for kidney disease patients whose potassium level in the normal range or lower than the reference value. However, for these who was tested with hyperpotassemia, they need to stay far away from avocado, so as to avoid unnecessary health problems.
Any questions? Fill the form below. You will surely get the free medical advice from experts within 24 hours.