Is Aloe Vera Juice Beneficial for Kidney Patients
2014-02-08 03:21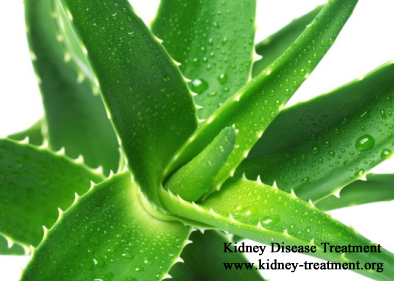 Is aloe vera juice beneficial for kidney patient? Aloe vera juice is refined from the leaves of the Aloe barbadensis plant. It is rich in nutrients and has many useful functions such as skin care, anti-inflammatory, antiseptic, etc. So aloe vera juice is widely used in the medicine, skin protection and drinks in life.
First of all, let's know the specific functions and benefits of aloe vera. Aloe vera belongs to succulent plant, which adapts to grow in dry climate. Aloe vera is usually used to refine juice and gel. Due to its antiseptic and anti-inflammatory properties, aloe vera juice can cure the external wounds and it also can be made into medicines to resist infection, relieve gastrointestinal discomfort and cleanse the blood. In the book "Medical Herbalism: The Science Principles and Practices of Herbal Medicine", David hoffman who is the author said Aloe vera juice contains a variety of biologically active compounds.
Then let's see effects aloe vera juice has on kidney patients.
A research published in the Indian Journal of Experimental Biology shows that the rats with type 2 diabetes don't have the sharp decline of kidney function when they are injected into aloe vera juice. This indicates that aloe vera is beneficial for kidney disease.
1. Aloe vera juice can supply nutrients to the kidney. It can stimulate antioxidant reaction and contribute to blood and oxygen transportation in the body.
2. Aloe vera helps excrete the wastes and toxins from the body. It can lower the risk of kidney stones, because aloe vera can prevent oxalates from coming into the body.
3. Aloe vera has the ability to reduce blood stickiness and improve the blood circulation, which helps lower the blood pressure.
However, there are some side effects with aloe vera juice. Abdominal cramps and diarrhea are the most typical. Pregnant women and children should avoid drinking aloe vera juice.
From the above all, aloe vera juice is really beneficial for kidney patients, but they should drink it within a moderate amount.
Any questions? Fill the form below. You will surely get the free medical advice from experts within 24 hours.