Certain Diet to Raise Low Hemoglobin in CKD
2014-02-18 06:34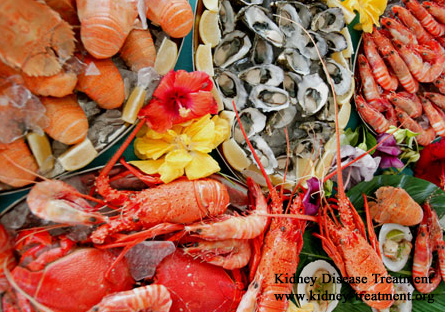 Can I take a certain diet to raise my low hemoglobin in CKD? This is a question, we received from our e-mail box kidney-treatment@hotmail.com. The answer is certainly yes. In this article, we will help this patient to answer his question.
Hemoglobin is a protein in red blood cells which can help bring oxygens into every parts of the body. For CKD patients, because of their reduced kidney function, they will easily get low hemoglobin in blood, which will cause anemia for kidney disease patients. And anemia will cause kidney disease patients suffer from weakness, dizziness, short of breath, pale face, fatigue, rapid heart beat and so on. Therefore, CKD patients need to have effective treatment to increase their hemoglobin level. Keeping a certain diet can help CKD patients to raise their low hemoglobin.
Fortified foods
Many foods are rich in iron, which can help produce hemoglobin. The fortified foods include breakfast cereals, pasta, bread, malted drinks and grits. All these can help increase the iron supplement for CKD patients and raise their low hemoglobin. Patients also need to take proper amount of iron intake in their daily life, because too much iron intake will also cause some side effects. So they need to first ask their doctors to make a well planed diet to supply iron.
Animal sources
The iron in animal sources can be absorbed more easily than the iron in plant sources, so CKD patients with low hemoglobin can take more animal sources such as seafood, poultry, eggs and beef. These foods are also high in protein, which will be helpful for tissue growth and repair.
Plant sources
If CKD patients are vegan, they can take some plant sources to raise their low hemoglobin. And the good plant sources include garbonzo beans, dried peas, red kidney beans, lentils, soybeans, black beans, white beans and cowpeas. These foods are rich in vitamin C, which can increase the iron absorption and increase the hemoglobin level.
Above are three certain kinds of foods which can help increase the low hemoglobin for CKD patients, they also need to make a well plan for the intake of these foods depending on the illness condition. They can first ask the advices of their doctors and then take measures to raise their low hemoglobin.
Any questions? Fill the form below. You will surely get the free medical advice from experts within 24 hours.