Ozone Therapy Is Effective To Help You Get Better
2018-11-10 10:13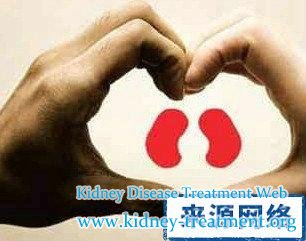 Ozone is a strong oxidant. When it gets into our body, it can activate metabolism of cells, improve blood circulation, improve cerebral ischemia and hypoxia, increase oxygen content in bran cells, alleviate hypoxia symptoms of cerebral infarct patients like dizziness and distention in head, so as to improve clinical symptoms and speech disorders of patients. Ozone autohemotherapy is more effective in treating patients with cerebral hypoperfusion complications and stroke. Many clinical studies have also verified that ozone is able to change the polymerization way of platelets in blood. It can form peroxides in the place with blood clots, so as to stop the development of blood clots, promote the disintegration of blood clots, oxidize and remove fats like stains adhering to the blood vessels walls, increase the elasticity of blood vessels, regulates vascular permeability, promote the healing of wounds and reduce the incidence of infection.
The known indicators for ozone autohemotherapy covers various illness like cardiovascular disease, cerebrovascular disease, peripheral vascular disease, kidney disease, digestive system diseases, blood diseases, endocrine diseases, endocrine diseases, geriatric diseases, infectious diseases, sexually transmitted diseases, skin diseases, burns, tumors, surgery, pain problems, orthopedics and also many other illnesses. Moreover, it has very significant effects in treating cardiovascular and cerebrovascular diseases as well as chronic pain. It not only avoids adverse effects caused by drugs, but also its long-term efficacy is much better than the effect of drug treatment.
In ozone autohemotherapy, different ozone treatment method is used to treat different illnesses. The specific treatment methods of ozone are as follows:
1. Wholistic therapy:
(1) large autologous blood therapy: extract 120-200ml venous blood and then inject it into a special disposable blood bag with anticoagulant, and then input the prepared gas mixture of 02 and o3 into the blood bag (ozone concentration is 20-60 ug/ml, 120-200ml). Blood and gas should be equal in volume. Shake the blood bag slowly and make ozone incubate in autoblood for 3-5 minutes. After that, transfuse blood back to patient's vein. In general, one treatment course is 10-15 times.
(2) Rectal perfusion of ozone gas mixture: Infect 50-400ml gas with ozone concentration of 5-20 ug/ml into the rectum through a special device. The duration is 0.5 minutes to 5-10 minutes. Insufflation of ozone gas mixture has two effects at the same time, namely systemic action and local action.
(3) Small autologous blood therapy: use a syringe containing 5-10 ml of ozone mixed gas draw 5-15 venous blood. After carefully mix them, the ozonated blood is injected into the lateral hip of the patient.
2. Local therapy
(1) Subcutaneous injection of ozone mixed gas: Usually, the gas is injected around the pain site or the subcutaneous lesion area, or even around the large joint. The concentration range of ozone is 5-35ug/ml and the gas injection amount at one site is 5ml-20ml.
(2) Intramuscular injection of ozone mixed gas: The concentration of ozone in intramuscular injection therapy is 5-20 weeks g/ml, and the combined volume of ozone injected is 10-20ml.
(3) Injection of ozone mixed gas around and inside the joint: the ozone concentration in ozone mixed gas is 5-35 ug/ml. The amount of ozone injected into the joint cavity or around the joint depends on the number of joints, ranging from 1-3ml (small joints) to 15-20ml (large joints).
(4) Local injection or external use of ozonated double distilled water: Local external use after full mixing of distilled water and ozone.
(5) Ozonized oil/paste: Mix olive oil and ozone thoroughly, and the ozone concentration is generally selected at a high concentration of 60-80 μg/ml. Oxygen and olive oil are mixed for 25 minutes. It can also be mixed for 24 hours to make ointment. Use omelette or cotton swab to apply ozone oil to mucous membrane or skin 3-4 times a day.
After these comments above you can know more information about ozone therapy and if you want to know more details about that please contact us through the following:
E-mail: kidney-treatment@hotmail.com
Any questions? Fill the form below. You will surely get the free medical advice from experts within 24 hours.