How To Treat Your Kidney Condition Effectively
2018-11-10 10:22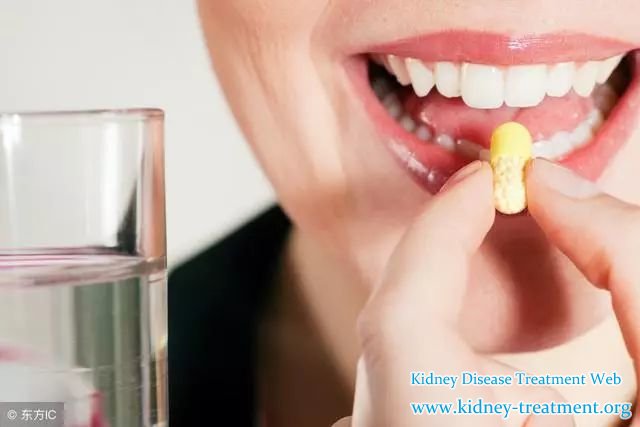 If you want to cure the disease and at the same time try to reduce the impact of cold on renal function, these two kidney patients must remember
1.First point: Keep optimistic and avoid affecting your condition
Patients with a cold should try not to put too much pressure on themselves, keep optimistic mood and take active treatment. Generally, mild cold symptoms have little effect on the illness. Patients should drink as much water as possible, keep regular rest, avoid fatigue, and pay attention to the prevention of wind chill so that their condition will gradually improve. If you are still worried, you can go to the hospital for review to see if there are any changes in various indexes and renal function.
2.The second point: Stay away from antibiotics and avoid more burdern on your kidneys
We have said this many times, but some people still do not realize the seriousness of the problem. Many kidney friends use antibiotics as soon as they catch a cold, which is a very bad habit.
An antibiotic only works for bacterial colds, but not for viral colds. When the cause of the cold is not determined, indiscriminate use of antibiotics will only increase the burden on the kidneys.
Moreover, some antibiotics also have renal toxicity, which may lead to kidney injury for those who do not have kidney disease, let alone patients whose kidney function has been damaged.
Antibiotics with nephrotoxicity such as amphotericin B, cephalosporin II, gentamicin, kanamycin, streptomycin, tobramycin, amikacin, vancomycin, sulfa drugs, etc.
Kidney friends should remember that there is no absolutely safe antibiotic and think twice before eating.
After these comments above you can know more information about antibiotics and avoid the damage to your condition, and if you want to know more details about that please contact us through the following:
E-mail: kidney-treatment@hotmail.com
Any questions? Fill the form below. You will surely get the free medical advice from experts within 24 hours.