How Should Bubbles and Foams in Urine be Treated for CKD
2014-02-13 08:46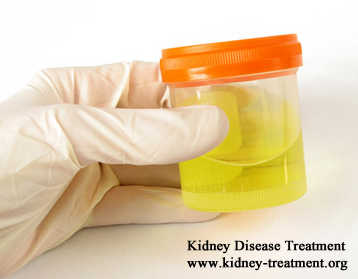 Bubbles and foams in urine is a common symptom for chronic kidney disease (CKD) patients, which refer to protein in urine. We also called this condition as proteinuria or protein urine. If CKD patients don't have effective treatment to treat the bubbles and foams in urine, it will cause further damage to kidneys. Then how should bubbles and foams in urine be treated in CKD?
As we know, kidneys have the function of filtrating wastes and toxins in blood, and the healthy kidneys can help keep the nutritions staying in body, which can help regulate the overall health. When the kidneys are damaged, they will fail to work normally, and this will cause the nutritions such as protein removed into urine, so patients will see bubble and foams in urine.
The long term proteinuria will cause people malnutrition and cause further damage to kidneys. So CKD patients need to treat it as early as possible. They need to keep a low protein diet, which can help reduce the kidney burden and protect the residual kidney function. As CKD can be divided into 5 stages, so in different stage, patients need to take different amount of protein. The general amount are as follows:
CKD stage1 protein intake: normal intake
CKD stage 2 protein intake: 0.8 g/body weight/d
CKD stage 3 protein intake: 0.6 g/body weight/d
CKD stage 4 protein intake: 0.4 g/body weight/d
CKD stage 5 protein intake(without dialysis): 0.2 g/body weight/d
CKD patients with dialysis: 1.2 g/ body weight/d
CKD patients should follow this advices to keep a proper protein intake in their daily life. They should also take some high quality protein such as milk, meat, fish and egg whites.
Besides, because the proteinuria is mainly caused by kidney damage, so patients need to have treatment on their kidney disease. They are recommended to take Chinese therapies, which contain medicated bath, foot bath, Chinese herbal medicine, acupuncture etc, all these can help repair the damaged kidney tissues and improve the kidney function. When the kidney function is improved, the loss of protein in urine will be reduced as well.
Any questions? Fill the form below. You will surely get the free medical advice from experts within 24 hours.