Is Creatinine 2.6 in Elderly Adult Bad
2013-10-23 17:06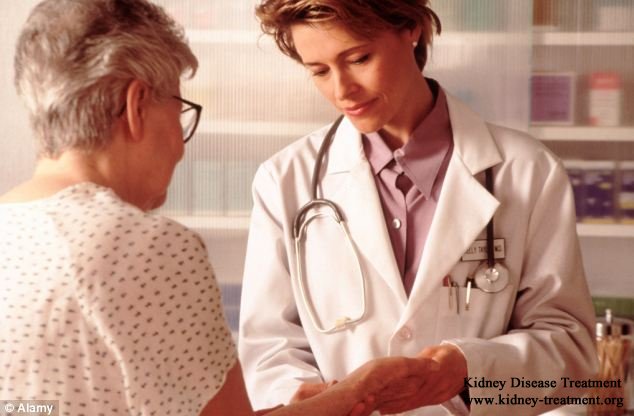 Creatinine is one lab test used to indicate how well kidneys are working. For young adults, creatinine level ranges among 0.5-1.1mg/dl for female and 0.6-1.2mg/dl for male. For elderly adults, the condition may be a little different. If one elderly adult is tested out creatinine 2.6, he or she may ask: is creatinine 2.6 in elderly adult bad?
What's the normal creatinine level for elderly adult?
For this question, there are two types of answers:
Some people say creatinine in elderly adults' blood will decrease a little, because creatinine is one product of muscle metabolism but their muscle mass and activities decline. Therefore, they think creatinine level is lower in elderly.
Some other people say creatinine in elderly adults' blood will increase, since age-related decline in renal function can cause a decrease of creatinine clearance. When kidneys are aged, they can't cleanse blood completely so that creatinine in blood increases relatively.
Is creatinine 2.6 bad for them?
No matter which viewpoint is right, creatinine 2.6 is still too high that indicates kidneys are unable to work completely. That is to say, at least 50% of kidney function is lost. In this case, our biggest concern should be how to protect kidneys and lower creatinine level. Otherwise, when creatinine level increases to 5.0 mg/dl, doctors may suggest us to begin dialysis or do kidney transplant.
To lower creatinine level, drinking enough water may be helpful to some extent, because it can increase kidney output so as to take away more waste products and toxins. Besides, some medications including diuretic and ketosteril are needed to reduce elevated creatinine level.
If you are worried about the side effects of these medications, you can try some herbal medicines. Dandelion root, salvia, nettle leaf and many other herbs also have such an effect. However, before taking any western medicine or herb, remember to consult your doctor or our online doctor.
Any questions? Fill the form below. You will surely get the free medical advice from experts within 24 hours.