How to Control Creatinine Level Naturally
2013-12-01 16:30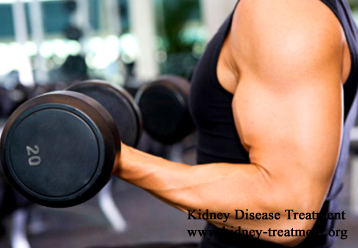 How to control creatinine level naturally? Before we answer this question, we should firstly know what creatine is, and what high creatinine level means.
What is creatinine and what does high creatinine level mean?
Creatinine is the waste product of muscle metabolism and the meat we eat. As kidneys have the function of filtering wastes and toxins in blood, most of the creatinine is filtered out by kidneys. If the kidney damages and kidney function cannot do a good job as normal, the creatinine will accumulate in blood which will cause high creatinine level. Therefore, creatinine is most commonly used to assess kidney function. When people get high creatinine level from blood test, they may have less than 50% kidney function. Therefore, people who have high creatinine level should pay more attention to their illness, and they need to control their creatinine level firmly.
How to control creatinine level naturally?
As creatinine is the metabolism of muscle activity and the meat we eat, so patients with high creatinine level should avoid eating too much meat and taking too much exercises especially strenuous exercises. All these will reduce the produce of creatinine.
On the other hand, high creatinine level occurs due to kidney damage, so we should treat creatinine level through treating kidney damage and improving kidney function.
Patients with high creatinine level need to have rational diet. They should follow the advices of their doctors who know their illness condition clearly. And they should also follow the general dietary principles such as taking proper protein everyday, having a low-salt diet, limiting the fluid intake and supplying nutrients they lack. Having a scientific diet will reduce the kidney burden and slow down the progression of kidney damage. If you want to get personalized diet advices, you can send your test reports to kidney-treatment@hotmail.com.
Besides rational diet, patients should also have effective treatment to improve kidney function. We are recommended Micro-Chinese Medicine Osmotherapy to improve kidney function. The therapy use traditional Chinese herbs, and through external treatment, the medicines work on kidneys directly. After a systematic treatment, patients will have great improvements on their kidney function. The improved kidney function can filter out more creatinine, then patients will get low creatinine level than before. Through these treatments, patients can control creatinine level naturally.
Any questions? Fill the form below. You will surely get the free medical advice from experts within 24 hours.