How to Identify Renal Problem in Diabetes Patients
2013-11-05 17:11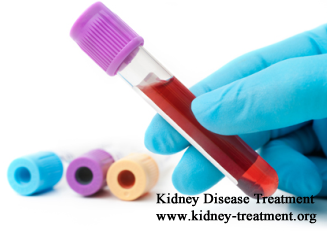 How to identify renal problem in diabetes patients? Diabetes is the leading cause of kidney problem around the world; and for people with renal problem caused by Diabetes, they usually need to start dialysis earlier, compared with these who suffer form kidney failure due to other causes. Therefore, a timely diagnosis of renal problem is of great importance for diabetics.
Medical test is a must for the accurate diagnosis of Diabetic Nephropathy and the following tests are usually suggested for diabetics:
1. Blood test
Blood test not only helps to measure blood sugar level, but also shows if there are excess creatinine and urea nitrogen. Both creatinine and urea nitrogen are small molecular substances which are normally excreted through kidneys, so by measuring serum creatinine and BUN (Blood Urea Nitrogen), we can know well about kidney function.
2. Urine test
Urine test is another necessary test for diabetics to identify renal problem. Kidney is an organ that takes charge of filtering blood. While blood flow through kidney, substances like protein are preserved in kidney, and wastes like creatinine and urea nitrogen are removed. However, when kidney tissues are injured due to long-term uncontrolled high blood sugar, protein will leak into urine. For patients with Diabetic Nephropathy, there are always excess albumin in their urine. Also, albumin in blood increases with the decrease of kidney function. This is the reason why diabetics need to do urine test regularly.
Both urine test and blood test are needed in the diagnosis of Diabetic Nephropathy which can be treated well in early stage, and threaten patients' life seriously when develops to advanced stage. Therefore, doing blood test and urine test regularly is the precondition for diabetics to live far away from dialysis and kidney transplant.
Any kidney problems? Please consult our online doctor. The satisfaction of patient is as high as 93%.
Have a question regarding kidney disease? Get an answer from Medical Professional now!