Urine and Blood Tests For Diabetic Nephropathy
2013-10-07 16:01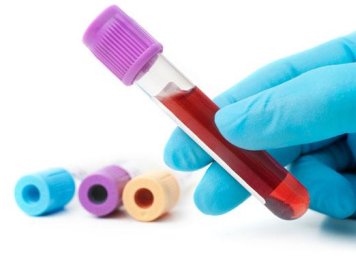 Diabetic nephropathy is a secondary kidney disease caused by diabetes. For diabetics, how do they know if they are suffering from diabetic nephropathy? Here we will give an introduction about the two routine tests for diabetic nephropathy.
Urine test: It is used to check the amount of albumin in the urine. For a normal people, there is a small amount of protein in their urine, and the amount of protein in urine is less than 150mg within 24 hours. However, for a diabetic nephropathy patient, the amount of protein in urine may increases to the range of 20-200µg/min or 30-300mg in 24 hours.
In early stage of diabetic nephropathy, patients' urinary albumin excretion is 20µg/min to 199µg/min. In advanced stage of diabetic nephropathy, the level of urinary albumin excretion is over 200µg/min.
According to statistics, there are about 20-30% of patients with type 1 or type 2 diabetes finally develop diabetic nephropathy, so it is necessary for patients with diabetes to have a urine test regularly.
Blood test: Through blood test, we can check the level of blood urea nitrogen (BUN), serum creatinine and creatinine clearance and so on. Blood test can examine how well your kidneys are working and if your kidneys have been damaged. Both creatinine and urea nitrogen are wastes produced in our body. They are normally discharged through our kidneys, so for diabetics, elevated serum creatinine level and blood urea nitrogen level always indicate Diabetic Nephropathy.
Urine test and blood test are two important and basic tests to diagnose diabetic nephropathy. If there is anything unclear about these two tests, you can consult our consultant online or leave us message directly.
Any questions? Fill the form below. You will surely get the free medical advice from experts within 24 hours.