What Are The Factors Influencing The Prognosis Of Diabetic Nephropathy
2019-01-09 10:27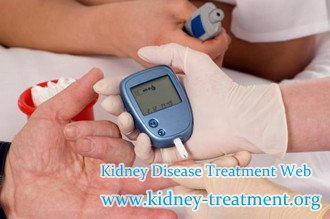 At present, it is believed that the main factors affecting the prognosis of patients with Diabetic Nephropathy are proteinuria. The amount and duration of proteinuria significantly affect the prognosis of patients.
The proteinuria of diabetic nephropathy appears in turn microalbuminuria, clinical proteinuria and severe proteinuria according to the degree of progression of the disease. The occurrence and evolution of these three proteinuria is a gradual process, and most of them will continue to progress once they occur. With proteinuria gradually obvious, the disease will continue to aggravate, resulting in edema, hypoproteinemia, hypertension and other manifestations, and soon there will be renal failure.
Blood sugar is another important factor. Persistent hyperglycemia can cause the "three high" states of high pressure, high perfusion and high filtration of the glomerulus. Generally speaking, the burden of the kidney is increased and the work is overloaded. The persistence of this situation will lead to glomerular sclerosis and fibrosis, and eventually develop into uremia.
Hypertension is another important factor. Most patients with diabetic nephropathy have hypertension, which can aggravate the excretion of proteinuria by increasing intraglomerular pressure, accelerate the progression of renal disease and promote the deterioration of renal function.
Hyperlipidemia can cause kidney damage by altering blood viscosity and erythrocyte fragility.
In addition, high protein diet, smoking, obesity and so on can also affect the prognosis of diabetic nephropathy to a certain extent.
So what can we do to relieve the "three high" states. In China, most of patients take chinese herbal medicines to relieve them, which can get good effects on treating diabetic nephropathy from the root. At the same time, patients can have a longer and better life.
E-mail: kidney-treatment@hotmail.com
Any questions? Fill the form below. You will surely get the free medical advice from experts within 24 hours.