Some Symptoms Of Diabetic Nephropathy Should Be Cared
2018-10-23 10:24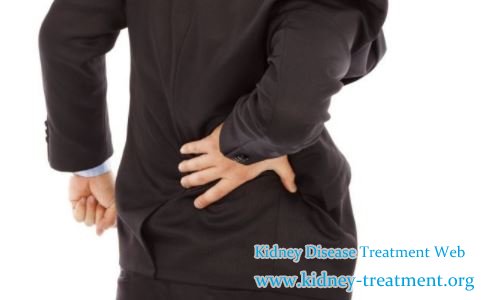 To most kidney patients the CKD is a common disease,but to those with diabetes for long time their kidney function always are hurt and hard to reverse their conditon.To help them I want to share some symptoms of diabetic nephropathy with you as following:
The early symptoms of Diabetes are a series of metabolic disorder syndromes such as sugar, protein, fat, water and electrolyte caused by genetic factors, immune dysfunction, microbial infection and its toxins, free radical toxins, mental factors and other pathogenic factors acting on the body, resulting in decreased islet function and insulin resistance. Clinically, hyperglycemia. Typical cases may show symptoms such as polyuria, polydipsia, overeating and emaciation, i.e., " more than three and less" symptoms. Once diabetes ( blood sugar ) is not well controlled, complications will occur, leading to failure lesions in kidney, eyes, feet and other parts. The symptoms of diabetics with such symptoms are proteinuria, and the condition of diabetes is more and more persistent and irreversible. After 3 – 5 years, it developed to the stage of renal failure. Diabetic nephropathy usually occurs 10 to 20 years after the onset of diabetes, the incidence of nephropathy gradually decreases after 20 years, and diabetic nephropathy no longer occurs after 40 years.
Symptoms of Diabetic Nephropathy Stage 1 Hyperplasia and Hyperfiltration Stage; Hyperplasia means that the kidney grows big, and high filtration means high filtration. In the early stage of diabetic nephropathy, the kidneys worked so hard that they became extremely large, that is, in order to remove sugar, the burden was heavy and the kidneys became very large without any symptoms in the early stage.
Symptoms of Diabetic Nephropathy Phase II, Pre – clinical Stage: In fact, diabetic nephropathy could not be detected at this stage. Some people occasionally have a little high blood pressure and blood pressure is not high always. It is hard to say that this blood pressure fluctuation is caused by kidney disease. If a kidney biopsy is performed at this time, it can be found that the kidney has damaged, but the urine routine cannot detecte the illness and there is no clinical manifestation.
After you read the comments above you can have more information about that ,if you want to know more information about treatment please contact us through the following :
E-mail: kidney-treatment@hotmail.com
Any questions? Fill the form below. You will surely get the free medical advice from experts within 24 hours.