Treatment for Electrolyte Imbalance in Dialysis Patients
2013-12-13 10:00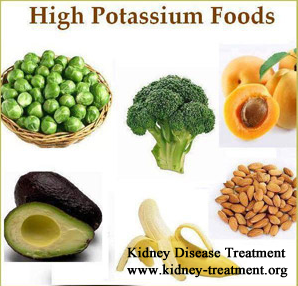 Electrolyte imbalance is one of the major causes for dialysis patients to make diet changes, so a timely and effective treatment is very important. For kidney failure patients who are on dialysis, the most common electrolyte imbalance refers to high sodium level, high potassium, high phosphorus and low calcium level in blood. If not treated or leaf alone, it will cause damages or disorders on our other organs or tissues like heart, muscle and nerve system and so on. Therefore, knowing its treatment and bringing it under control successfully is very necessary for dialysis patients.
The organ of kidney plays an important role in the regulation of fluids and electrolytes. When they malfunction, metabolism of mineral like potassium and calcium will be affected. Consequently, electrolyte imbalance appears. For this reason, having a tight control of kidney problem is an important part in the treatment for electrolyte imbalance.
For most of the dialysis patients, their kidney function has been severely impaired. In their kidney, there are healthy, injured and necrotic kidney intrinsic cells or kidney tissues. For these necrotic one, as of now there is no way to revive them, so kidney failure can not be cured. However, this does not mean there is nothing we can do. For dialysis patients who still have urine output, they can try some Chinese medicines to repair these injured kidney intrinsic cells. Kidney works through a group of kidney intrinsic cells. When these injured cells are repaired and begin to function again, kidney function gets improved and meanwhile, electrolyte imbalance is alleviated as well.
Successful improvement of kidney function is very important for dialysis patients to treat electrolyte imbalance effectively, but it does not mean this is all they can do. Generally speaking, aside from treating kidney damages, dialysis patients also need to take some medicines to remit their electrolyte imbalance. What medicines are used depends on their specific illness condition. For instance, for dialysis patients with high level of potassium, they can take some potassium blinders or diuretics to control their potassium level in blood. (If you want to learn more information about medicines for electrolyte imbalance caused by kidney failure, please leave message to kidney-treatment@hotmail.com directly, our nephrologists will reply you with the necessary information within 48 hours.)
Besides, they also need to adjust their diet, so as to prevent electrolyte imbalance from being worsened. For dialysis patients who are living with high potassium, high sodium and high phosphorus, they need to eat less or eat no foods rich in potassium, sodium and phosphorus. Also, try to eat more high calcium foods if calcium level in blood is lower than the normal range.
Tight control of electrolyte imbalance is very beneficial for dialysis patients, and if they can treat it from the above several aspects, they will receive good treatment effects.
Any questions? Fill the form below. You will surely get the free medical advice from experts within 24 hours.