What can Cause Muscle Weakness in Dialysis Patients
2014-01-26 02:00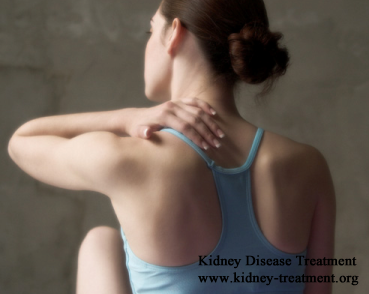 What can cause muscle weakness in dialysis patients? Muscle weakness is a common complication for dialysis patients, which can make them sick and easily get tired, and even make them have difficulty in walking. Here are some common factors that can cause muscle weakness.
1. Poor nutrition
For kidney disease patients, they need to restrict their daily diet, the long term diet restriction will cause poor nutrition. And for dialysis patients, they will lose lots of protein during dialysis, and the protein is important in building strong muscle.
2. Renal anemia
Renal anemia is also a common complication for kidney disease patients, and renal anemia refers to the loss of red blood cells. We know red blood cell plays an important role in bring oxygens to our body, and the low red blood cell level will cause the tissues lack of oxygen and thus lead to muscle weakness.
3. High potassium level
Because of the kidney disease, kidneys cant excrete excess potassium from blood, which will cause hyperkalemia. And the hyperkalemia will cause muscle weakness and even heart problems like irregular heartbeat.
4. Low calcium level in blood
The low calcium level in blood cam cause various bone problems, and even muscle weakness, which is related to high phosphorus level. Because of the kidney damage, patients often have high phosphorus level, and the high phosphorus will cause low calcium level.
5. Less of physical exercises
For dialysis patients, they often recommended to stay in bed, so they are less of physical exercises, which can cause a poor health condition. So the less of physical exercises can also cause muscle weakness.
Above are the common factors that can cause muscle weakness in dialysis patients, so they need to find the possible factor for their muscle weakness. Only find the basic cause, they can have effective treatment for their muscle weakness. If you want to get the detailed treatment for muscle weakness, you can send your specific illness condition to kidney-treatment@hotmail.com.
Any questions? Fill the form below. You will surely get the free medical advice from experts within 24 hours.