Home Remedies for Curing A Fever Caused by Dialysis
2014-02-19 05:40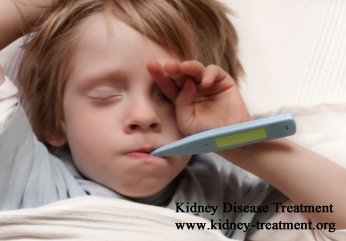 Dialysis is a very important and effective means of treating severe kidney damage. However, there are many side effects or complications of dialysis, for example, fever is a most common complication of dialysis. When patients with dialysis have a fever at home, what should they do to remedy a fever? Now we will introduce home remedies for curing a fever caused by dialysis.
To begin with this topic, we need to understand how dialysis causes a fever.
Patients on dialysis have loss protein and a restricted diet, leading to malnutrition. Malnutrition makes immune systems weak and vulnerable. And blood will be exposed outside during dialysis. Due to the above two factors, patients with dialysis are prone to infections. Thus, a fever happens on patients. Besides, septicemia and pyrogenic reaction still has the possibilities to cause a fever for patients on dialysis.
Home remedies for a fever with dialysis.
When patients do dialysis at home or stay at home after dialysis, all of a sudden, patients have a fever. What urgent measures should we take to remedy a fever?
If a severe fever occurs during dialysis, patients should stop dialysis at once. And they need take some antibiotics medicines to alleviate a fever. Different bacterium correspond to different antibiotics, so patients and their surrounding people should develop the ability to distinguish bacteria to use right antibiotics. Patients can ask doctors for advice that what kind of antibiotics should be taken ahead of dialysis. If a fever is so serious that patients can't get over it, an ambulance is needed badly. Sometimes, a fever caused by dialysis can be high enough to threaten life and lead to death. Thus, prevention of a fever for patients with dialysis is very necessary. Suggestions are below:
1. Strengthen immunity.
Patients with dialysis can take exercise regularly and have necessary nutrients in daily life.
2. Keep equipment clean.
Equipment for dialysis such as insertion and pipes should be sterilized and clean before patients do dialysis.
It is very significant that patients with dialysis should know home remedies for a fever caused by dialysis. If untreated when a fever happens, it can cause death of patients. As a consequently, patients on dialysis must pay attention to the above remedies to treat a fever in time.
Any questions? Fill the form below. You will surely get the free medical advice from experts within 24 hours.