What Is the Relation between Urinary Infection and Creatinine
2013-10-06 11:19
Patient: What is the relation between urinary infection and creatinine? My mother has frequent urinary infection and her creatinine level in blood is high. I'd like to know the relation between them.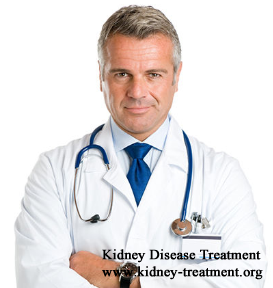 Doctor: To be honest, there is no direct relation between urinary infection and creatinine, but in some cases, frequent urinary infection can cause elevation of creatinine level in blood by affecting kidney condition. Kidney takes charge of excreting creatinine which is produced in the body. Urinary infection can not treated well, but if left alone, it may spread to kidney and thus cause kidney infection. Kidney infection can cause damages on kidney, which will lead to the decrease of kidney function. When kidneys fail to function properly, creatinine level in blood will increase.
Besides, high creatinine level in blood is usually resulted from kidney problem, and for urinary infection, it may also occur as a consequence of kidney problem. Under such a condition, treating kidney disease is a must if patients want to lower high serum creatinine level and resolve urinary infection problem radically.
As for your mother, I suggest your mother go to hospital for examination, so as to know whether her kidney function is affected. In addition, if she has been diagnosed with kidney disease, treatment needs to be given as quickly as possible; otherwise, her creatinine level will keep increasing to the level that dialysis or kidney transplant is required. Also, if she has done tests like blood test and urine test, she can send test reports to kidney-treatment@hotmail.com. We are glad to help her fight out the causes of frequent urinary infection and high creatinine level with free of charge.
Any questions? Fill the form below. You will surely get the free medical advice from experts within 24 hours.