What Does Parapelvic Renal Cyst with No Intraluminal Echoes Mean
2013-11-18 15:00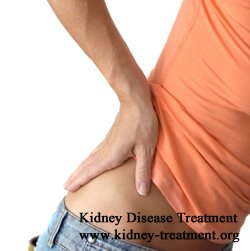 Patient: I have a 16mm parapelvic cyst in left kidney. Now, I am 23 years old. Recently, my doctors recommend me to do an ultrasound, but it shows no intraluminal echoes. What does it mean?
Answer: Generally, parapelvic cyst is one type of simple kidney cyst and occurs rarely in young adults. Since you are only 23 years old, regular test and prompt treatment is required. Ultrasound is one test that can help detect the characteristics of parapelvic renal cysts.
When the sound waves travel through water, urine, oil or other uniform substances, no intraluminal echoes are formed. Therefore, your ultrasound sound test is more likely to indicate there is no other substance in your parapelvic cyst expect for clear fluid. With this type of kidney cyst, complications won't occur unless it becomes too large or ruptures.
Since your cyst is still smaller, it is the best time to use some herbal medicines for shrinking this cyst, in order to prevent more severe complications.
Corn silk, dandelion root, semen plantaginis, and many other herbal medicines are useful to treat simple kidney cyst, by increasing the permeability of cystic walls and prompting the reabsorption of sac fluid. To determine which herbal medicine is useful for you, email to kidney-treatment@hotmail.com or leave a message below.
Any kidney problems? Please consult our online doctor. The satisfaction of patient is as high as 93%.
Have a question regarding kidney disease? Get an answer from Medical Professional now!