What Should We do to Avoid Diaysis
2017-07-27 10:55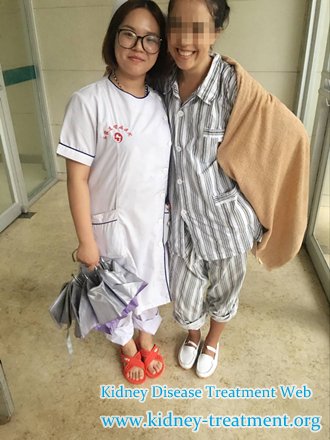 Guest 07-24 02:15:19
Sir, my mom is 70 years old. She has creatinine level of 7.9 in the month of June, in the month of July it reached 9. She has not taken any tablet yet regarding creatinine. Doctor has prescribed us dialysis. Kindly help us out what should we do. I desperately need your help.
kidney-expert 07-24 02:16:15
Do you know what cause the kidney damage?
Guest 07-24 02:18:53
No, sir. Not exactly Cest in left kidney.
Guest 07-24 02:19:36
CBC report is ok now. Only RBC were low. BUR now OK. Urea is 12.1 and creatinine is 9.0.
kidney-expert 07-24 02:20:29
OK, I see. For your mother's case, there are chances for her to lower creatinine level without dialysis.
kidney-expert 07-24 02:20:34
Do your mother adhere to the renal diet? Such as low-salt, low-fat and low-protein foods, no stimulating foods, more vegetables and fruits, etc. These is good for the kidney.
Guest 07-24 02:21:02
No.
kidney-expert 07-24 02:21:13
She must take the proper diet. Otherwise, her creatinine level will go up quickly. Also, I recommend your mother take Toxin-Removing Therapy to reduce the creatinine level. It is a natural treatment. Besides, your mother can do Micro-Chinese Medicine Osmotherapy, Hot Compress Therapy, Steaming Therapy or other natural treatments to increase the renal function safely.
Guest 07-24 02:22:00
Thanks.
Any questions? Fill the form below. You will surely get the free medical advice from experts within 24 hours.