What Diet Meal Plan Can You Suggest to Make My Creatinine Low
2017-08-29 11:41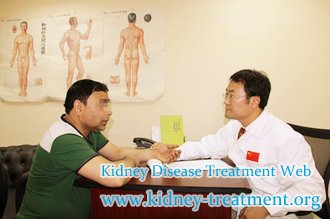 kidney-expert 08-26 17:53:52
Hi, I'm a true online doctor, not a robot. Feel free to type your question and get free help. No consultation fee!
Bahrain Visitor 08-26 17:55:43
Hi. What diet meal plan can you suggest for me to be able to make my creatinine low?
kidney-expert 08-26 17:56:54
What is the current kidney function or creatinine level?
kidney-expert 08-26 18:00:02
I need to know more about your state so as to give the correct information to you.
Bahrain Visitor 08-26 18:09:12
My creatinine serum result was 1.5.
kidney-expert 08-26 18:09:24
It is a little high. Your age? Do you have any other illness history? Like diabetes, hypertension or others illnesses.
Bahrain Visitor 08-26 18:10:01
26 yrs old. Female. No, I have no other healthy problem.
kidney-expert 08-26 18:10:50
For you case, you need to take the low-salt, low-fat and low-protein diet. You can take some foods with high quality protein like egg white, lean meant, fish, milk and others. Please give up smoking and drinking. Also, take in more vegetables and fruits is good for your health. But only the diet therapy can not help you lower the creatinine level, you also need an effective treatment.
Bahrain Visitor 08-26 18:11:15
Is there any natural treatments?
kidney-expert 08-26 18:11:05
Yes, Toxin-Removing Therapy, Micro-Chinese Medicine Osmotherapy, Moxibustion Therapy, Immunotherapy, etc, can help you repair the damaged kidney and reduce the creatinine level with no obvious side effects. If you do not mind, please send your medical reports, and thus, I am give your more information about the diets plan and treatments.
Bahrain Visitor 08-26 18:11:15
OK, thanks in advance.
Any kidney problems? Please consult our online doctor. The satisfaction of patient is as high as 93%.
Have a question regarding kidney disease? Get an answer from Medical Professional now!