Should I be on a Special Diet with GFR 32-44
2013-12-11 16:06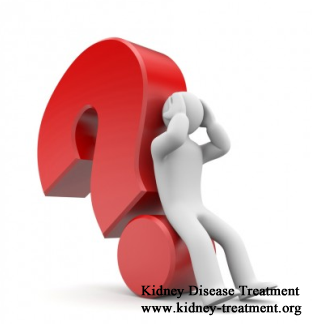 Patient: dear doctor, I am a patient with kidney problems.from my recently teat report, my eGFR is 32-44, and my creatinine level is 1.6-1.8. Besides, the doctor told me that there are 2-4 small stones in my kidneys. In addition, I have high blood pressure for 30 plus years. For my condition, should I be on a special diet?
Doctor: Hello, I am glad that I can help you with your kidney problems. From your description, I get your condition. You said your eGFR is 32-44, which means you are in stage 3 kidney disease. GFR is the glomerular filtration rate, and the kidney disease is divided into 5 stages depending on the GFR. In stage 3 kidney disease, the GFR is 30-59ml/min/1.73m2, which means your kidney function is moderately decreased. If you don't have effective treatment, you will develop into stage 4 or even kidney failure quickly.
Your creatinine level is much higher than the normal range, which means your kidney function is less than 50%. Creatinine is the metabolite of muscle activity and it is leaked out by kidney function, so the high creatinine level is a sign of the reduced kidney function.
From the analysis, I hope you can get your condition clearly. Your question is whether you should be on a special diet, and the answer is absolutely sure. As the well-planed diet is so important for kidney disease patients, so every kidney disease patients should be on a special diet no matter what conditions they are in.
Here are some suggestions for you to be on a special diet.
1. Keep low salt diet and limit your sodium food intake
As you have the medical history of hypertension, you should keep low salt diet which will be helpful to lower your high blood pressure. Hypertension is a main cause of kidney disease, and the uncontrolled hypertension will increase your kidney damage, so you should firmly control your high blood pressure.
2. Take proper fluid
I don't know if you have the symptom of edema, if you are, you need to limit your fluid intake, which will also control your high blood pressure.
3. Limit the calcium intake
When you have kidney stones, you need to limit your calcium intake. Because the calcium will enlarge the kidney stone and increase the amount of stones.
4. Keep proper protein intake
For your condition, you are in stage 3 kidney disease, you should take protein with 0.6g every body weight everyday. Keep proper protein will protect your residual kidney function and reduce the kidney damage.
5. Take proper potassium, phosphorus
Kidney disease patients often have the symptom of electrolyte disturbance, so patients need to take proper potassium and phosphorus depending on the blood test.
Above are the special diet you should keep on. If you want to get personalized recipe, you can sen your test report to kidney-treatment@hotmail.com. I will make a recipe for you depending on your condition.
Any questions? Fill the form below. You will surely get the free medical advice from experts within 24 hours.