Should CKD Patients Drink a Lot of Water
2013-12-17 10:23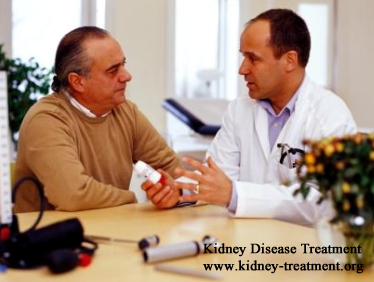 Patients: hello, doctor. I was diagnosed with chronic kidney disease (CKD) recently. And my creatinine level is 2.1, I also have a little swelling on my legs and I have high blood pressure. In my addition, should I drink a lot of water, if so how much?
Doctor: hi, from my assistant, I get your illness condition. I know your creatinine level is 2.1, and it is much higher than the normal level which is 0.5-1.2. Do you know what your high creatinine means? It means that your kidney function is reduced and you have less than 50% kidney function now. With less than 50% function, you may suffer from some serious symptoms, such as swelling, hypertension, protein urine and blood urine. All these symptoms will affect your life quality.
You asked if you can drink lots of water, the answer is no. You should limit your daily fluid intake. As too much water intake will cause both swelling and high blood pressure for CKD patients. In your condition, your damaged kidney function cannot produce more urine, when you drink too much water, the fluid will retain in your body, which will cause swelling in your body. The fluid remain in your body will also increase the blood volume, which will impact on blood vessel walls, and cause high blood pressure. So you should firmly limit your fluid intake.
Both swelling or high blood pressure will increase the progression of your kidney failure, so you need to firmly limit your fluid intake.
You should limit your daily salt intake and keep a low-salt diet. Because salt is rich in sodium, and the sodium will combine with water in body. If you take too much salt, you will feel thirsty. Therefore, in order to limit your water intake, you should limit the salt intake.
You should follow your doctor's advice to drink proper amount of water everyday. If you want to get the exact amount of water you should drink, you can send your test report to kidney-treatment@hotmail.com. I will always here to help you.
Any questions? Fill the form below. You will surely get the free medical advice from experts within 24 hours.