Type 2 Diabetes, Creatinine 13, BUN 119
2013-12-22 16:40
Question: My dad is a type 2 Diabetes patient. His creatinine level is 13mg/dL and BUN is 119mg/dL. Will he have to go for dialysis?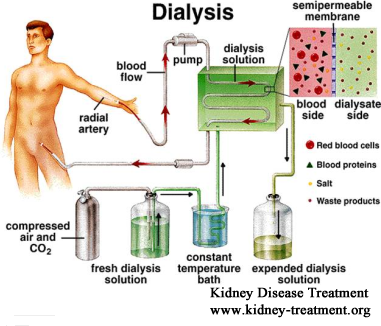 Answer: The reference value for serum creatinine and BUN is 0.5-1.3mg/dL and 9-20mg/dL, so creatinine 13 and BUN 119 are very high. They are several times higher than the normal range and under such a condition, internal organs are susceptible to the toxins in blood. Therefore, for life safety, you dad need to do dialysis. However, this does not mean he needs to live the rest of his life with dialysis.
Dialysis is the most direct way to clean blood and by removing waste products, internal organs can be protected from being damaged in a way. Also, it can help to reduce sufferings caused by high levels of toxins in the blood. That is why I suggest your dad to do dialysis to purify blood. The importance of dialysis in medical field is incontestable; however, this does not mean there is no alternative way for kidney failure patients to stay alive apart from doing dialysis and kidney transplant. For your dad, he can try some Chinese herbs like Aloe Vera and Bilberry which have function of lowering blood sugar. We know years of persistent high blood sugar is the root cause of kidney damages, so controlling blood sugar into normal range is the first step for your dad to improve prognosis and prolong life span. Chinese medicine has existed for more than 5000 years. It is divided into different types and of course, they focus on treating different kind of illnesses. Some of them show effects in lowering blood sugar and some of others work well in improving kidney condition.
For your dad and other kidney failure patients, creatinine level and BUN level increases due to impaired kidney function, so improving kidney function is the most direct and effective way to lower creatinine level. For your dad, by improving kidney function, it is quite possible to get creatinine 13 and BUN 119 lowered down with right Chinese medicines.
Any questions? Fill the form below. You will surely get the free medical advice from experts within 24 hours.