Traditional Chinese Treatments for Polycystic Kidney Disease
2013-12-26 09:56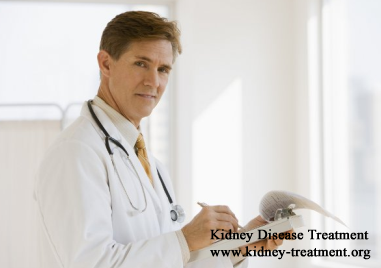 Patients: hello,doctor. I have polycystic kidney disease, and there are 24cm kidney cysts on both my kidneys. I also have blood urine and occasional protein in my urine, and my creatinine level is 3 mg/dl. Can you give me some suggestions of treatments on my PKD?
Nephrologist: hi, I am glad to help you. From your condition I can give you some treatment suggestions which will be helpful for your health.
Polycystic kidney disease is a genetic kidney disease, is there any other people have PKD in your family? If there are, I hope all of you will have effective and prompt treatments. From your description of your illness, I hope you can get your comprehensive recognization of your condition.
You said your creatinine level is 3 mg/dl, which is higher than the normal level of 0.5-1.3 mg/dl. Creatinine 3 means your kidney cysts have been damaged your kidney function, and you have less than 50% kidney function now. The reduced kidney function will make you suffer from some bad symptoms such as blood urine, protein urine, frequent urine, high blood pressure and swelling. So you may have blood urine and occasional protein urine. Besides, there are also some other causes of blood urine for PKD patients, such as urinary system infection, kidney stones and cysts rupture. If you have blood urine, you should find the main cause. You said your kidney cysts are 24 cm, which is bigger, and you are at high risk of cysts rupture. Kidney cysts rupture is dangerous for you, because it can cause serious infections, so you should have treatments to shrink your kidney cysts.
Here, I recommend you to try some Chinese therapies, which can help shrink the kidney cysts and have no side-effects. There are many famous Chinese therapy can remedy PKD, such as Acupuncture, Medicated bath and Chinese medicine. All these therapies will helpful for the treatment of PKD.
Acupuncture therapy is a traditional Chinese treatment, and it has the function of control high blood pressure, which is a common symptom of PKD. It also can relieve the pains which are caused by the enlargement or rupture of kidney cysts, and Acupuncture can help improve the immune system and prevent the infections.
Medicated bath is used many traditional Chinese herbs which can help PKD patients to improve their immune system. It also can help shrink the kidney cysts, which will help patients to prevent the kidney cysts rupture.
Chinese medicine also can help remedy PKD, which has no side effects on patients. Some Chinese medicines have the function of improving the immune system, remitting the serious symptoms, repairing the damaged kidney tissues and improving the kidney function.

All these Chinese therapies will make great effects on PKD patients illness. If you want to get detailed treatments for your PKD, you can send your recent test reports to kidney-treatment@hotmail.com. We will make a systemic treatment project for you on your illness condition.
Any questions? Fill the form below. You will surely get the free medical advice from experts within 24 hours.