Suggestions for Lupus Patients with Kidney Cysts
2013-12-27 11:09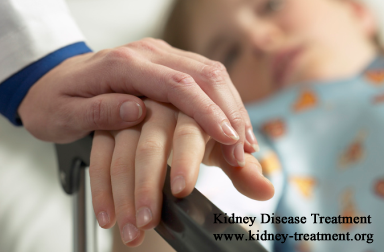 Patient: Hi, doctor. I have lupus and just discovered I have kidney cysts. Now, I feel very bad, because I have bad back pain, and I have traces of blood in my urine for several months now. I also have swelling in my body. Can you give me some suggestions for my condition? I really want any help to remedy my kidney disease. Thank you.
Doctor: From the e-mal I get your condition. You have lupus nephritis and kidney cysts, for your condition, you need to find the cause of your kidney cysts. Because both older age and SLE can cause kidney cysts. If you are upper to 50 years, your kidney cysts may be caused by your old age. If you have SLE and you get kidney cysts after SLE, then your kidney cysts may be caused by SLE.
Lupus nephritis is a complications of SLE, and its an immune disorder caused kidney disease. When the immune system is disorder, the specific antibodies in body cant fight against the antigen-virus and bacteria, and the the antibodies and antigens mixed together formed immune complexes may build up in kidneys, then people will get lupus nephritis. Not all the lupus nephritis will get kidney cysts, with the disordered immune system, lupus patients are at high risk of getting kidney cysts.
For your condition, you have both lupus nephritis and kidney cysts, you should have treatments on both your kidney diseases. Here we recommend you to use Chinese Therapies to remedy your kidney diseases, such as Chinese medicines, Acupuncture therapy and Medicated bath, all these therapies will be helpful for your condition.
We use these traditional Chinese therapies to treat kidney disease. Chinese therapies can help lupus patients to regulate their immune system and remove the immune complexes out from urine, which will help them improve their kidney function. Besides these Chinese therapies also have the function of shrink kidney cysts, which will prevent the enlargement of kidney cysts and cysts rupture.
You said you have blood urine and you have bad back pain, I think these symptoms may caused by your kidney cysts. You need to have tests to measure the size of your cysts in kidneys, and get whether there is cysts rupture, because the blood urine and back pain for your condition are mainly caused by the enlargement or rupture of your cysts. You should have prompt and effective treatment for your kidney diseases, because the further development of your disease will cause some more serious effects on you.
If you want to get the detailed Chinese therapy for lupus nephritis and kidney cysts, you can send your recent test reports to kidney-treatment@hotmail.com, I will give the systemic treatment project depending on your condition.
Any questions? Fill the form below. You will surely get the free medical advice from experts within 24 hours.