Chinese Medicine for IgA Patients with 40% Kidney Function
2014-01-06 02:18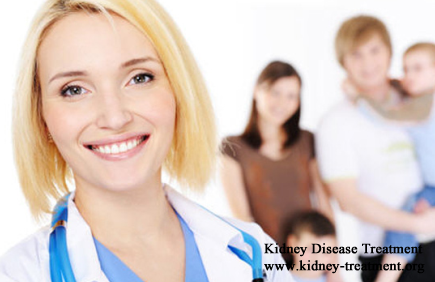 Patient: I am IgA nephropathy patient, and I was diagnosed with only 40% kidney function with my both kidneys. And my creatinine level is 1.9 mg/dl, I also have protein in urine, and the 24h urinary protein level is 77mg/dl. I want to know how much water I should drink, and can you give me some other suggestions for my condition?
Doctor: Hi, I am glad to help you. I get your illness condition from your descriptions, and I hope my suggestions for your condition will help you. IgA nephropathy is a immune disorder kidney disease with the IgA complexes deposited in kidneys, which will cause kidney damage. When the complexes cant remove from kidneys, it will finally cause kidney failure, and make patients more and more sick. In this condition, once you find you have got IgA nephropathy, you need to have prompt and effective treatment to control your illness.
You said your both kidney function is less than 40%, so you will have a high creatinine level, because the reduced kidney function cant filter the excess creatinine out, which will cause high creatinine level. For your case, you may suffer from some serious symptoms, such as nausea, vomiting, loss of appetite, high blood pressure and protein urine. So your 24 hours protein level is higher than the normal level.
From the above, we can know that all your discomforts come from the reduced kidney function. Therefore, if you want to remit your awful symptoms, you need to have treatments to remedy your kidney disease. Here we recommend Chinese medicine to treat IgA nephropathy, which will have obvious improvements on patients.
As IgA nephropathy is a immune disorder disease, we should first rebuild the immune system, here are some Chinese medicines which have the function of improving the immune system. Patients should also have treatments to remove the complexes in kidneys and blood, Chinese medicines can also help clear out the complexes. In addition, the complexes clear out, then we use Chinese medicines to repair the kidney damage and improve the kidney function. Only the kidney function is improved, the patients can control their symptoms fundamentally.
Any questions? Fill the form below. You will surely get the free medical advice from experts within 24 hours.