How can I Know that I am in stage 3 Kidney Failure
2014-01-15 06:12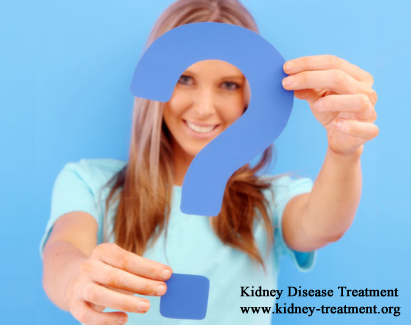 Question: How can I know that I am in stage 3 kidney disease?
Answer: Chronic kidney disease is the most common kidney disease, and we often divide CKD into 5 stages, stage 3 kidney disease means the kidney function has been moderately reduced, and patients have only 30%-50% kidney functions. If you want to diagnose if you are in stage 3 kidney disease, you can follow the advices below:
1. Symptoms
For stage 3 kidney disease patients, they start to experience some serious symptoms, such as high blood pressure, foamy urine, blood urine, easy fatigue, loss of appetite, frequent urination during night, swelling,and so on.
2. Tests
Just from the symptoms, stage 3 kidney disease patients cant make a definite diagnosis, they should have some tests to make sure of their stage 3 kidney disease.
The common tests contain urine test, blood test. Besides, they can also have image examinations, such as ultrasonic B, CT, X-ray test and NMR. These tests will help you to get the condition of your kidneys, such as the kidney size, kidney stones and so on.
Above are the common diagnosis for stage 3 kidney disease patients. If you feel some of the symptoms, you should have early test to make sure of you illness and have prompt treatment, which make a good prognosis for kidney disease patients.
Any kidney problems? Please consult our online doctor. The satisfaction of patient is as high as 93%.
Have a question regarding kidney disease? Get an answer from Medical Professional now!