What can Cause My Kidney Disease with Creatinine 1.7 or 1.9
2014-01-17 08:04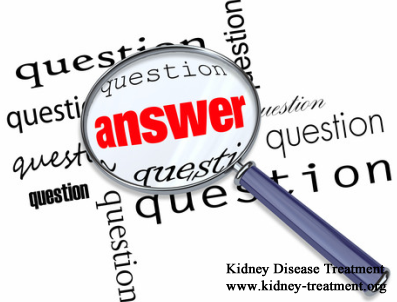 QUESTION: I am just found today I have high creatinine level, which is either 1.7 or 1.9, but I don't know why I have kidney disease. I have high blood pressure, and it is well controlled with medicines. I also have some other diseases, and I want to know if taking vicodin for 2 years several times a weeks could damage the kidneys.
ANSWER: From your description, I get your illness condition. You want to know the reason why you get kidney disease, in fact, there are many factors that can cause kidney damage.
You said you have high blood pressure, which is controlled by your medicines, but do you know high blood pressure is one of the most common causes of kidney disease? The long term high blood pressure will cause kidney damage, so patients should have medicines to control their high blood pressure. Then, I think if you control your high blood pressure well, you may not or have less kidney damage.
Your long-term use of vicodin can also cause kidney damage, because the western medicines have side effects to people, which will cause mild or serious complications for people. And some medicines have renal toxicity, which will cause kidney damage, so your kidney disease may also caused by the long term use of medicines.
You said your creatinine level is higher, which is 1.7or 1.9, it is higher than the normal level. The high creatinine level means you have only less than 50% kidney function, your kidney function has been reduced moderately. In this condition, you need to have tests to diagnose your kidney disease, which can help you find the kind of your kidney disease. Then you can have treatment to remedy your kidney disease.
Any questions? Fill the form below. You will surely get the free medical advice from experts within 24 hours.