What can I Do With Only One Kidney And GFR 59
2014-01-27 02:05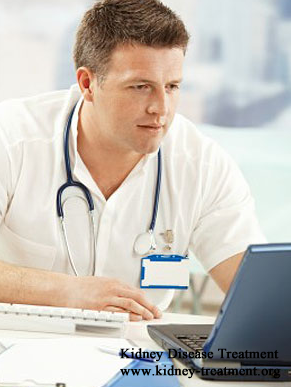 QUESTION: I only have one kidney, and the other was removed at age 3. The recently test results said my eGFR is 59, what can I do in this condition?
ANSWER: For your condition, you have only one kidney, and your eGFR is 59 now, which means your only kidney has been damaged moderately. And you are already in stage 3 kidney disease, so you need to pay attention to your illness condition.
As we know, kidneys have the function of filtering toxins and wastes in blood and removing the excess fluid from your body, and you only have one kidney which has been damaged moderately. If you don't have some treatments to remedy your kidney disease, your only kidney will fail to work quickly. So you need to take care of your only kidney, and have effective treatment to improve your illness condition.
Here are some suggestions for your condition, and I hope this can help you.
- Keep a kidney-friendly diet
You should pay attention to your daily diet, which can help you reduce the kidney burden and slow down the progression of kidney failure. You need to limit your protein intake, and take some high quality protein. You should also keep a low-salt, low-fluid diet, which can help you remit the symptoms of swelling and high blood pressure. Besides you should regulate the electrolytes in your body, and supply enough vitamins.
- Remedy your kidney disease
Except keeping a well-planed diet, you should also have effective treatment to remedy your kidney disease. We recommend you to have Chinese herbal medicine, which can help repair your damaged kidney tissues and improve your kidney function. You can send your recent test reports to kidney-treatment@hotmail.com, our experts can help you make a systemic treatment.
Any questions? Fill the form below. You will surely get the free medical advice from experts within 24 hours.