What are the Functions of Medicated Bath for Chronic Kidney Disease Patients
2014-02-07 08:39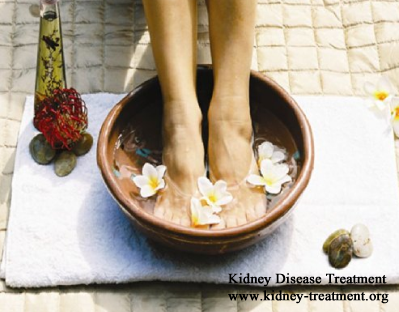 Question: From your website, I get the information of medicated bath, can you tell me what are the main functions of medicated bath for chronic kidney disease (CKD) patients?
Answer: Medicated bath is a featured therapy which is commonly used in treating kidney disease. Under the guidance of Chinese medicines, we take proper Chinese herbal medicines into the medicated bath liquid, which can help remedy kidney disease.
The medicated bath is through skin, which can make the herbal medicines into blood. Skin is the biggest organ, and it has the functions of absorbing, permeating, secreting and excreting. Medicated bath can help skin function well and help treat kidney disease.
Here are some common functions of medicated bath for CKD patients.
- Improve blood circulation, remove blood stasis and expel toxins
- Help reduce the blood sugar and lipid, and regulate blood pressure
- Excrete the toxins and wastes in blood
- Relieve the symptoms of proteinuria
- Remit the symptom of blood urine
- Support genuine Qi, improve the immunity and relieve the tiredness
- Improve the sleep quality
Above are the functions of medicated bath for chronic kidney disease patients, and it can help remedy the damaged kidney tissues and improve kidney function. The common types of medicated bath include hip bath, foot bath, face bath and eye bath. If you want to get the detailed bath treatment, you can leave a message below, we will answer you as soon as possible.
Any questions? Fill the form below. You will surely get the free medical advice from experts within 24 hours.