Treatment for Popped Cysts in Polycystic Kidney Disease
2014-02-08 07:57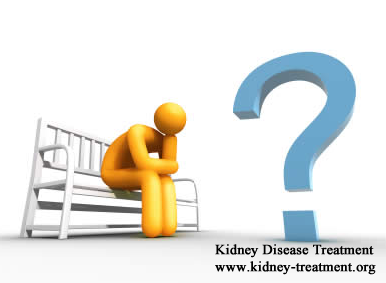 Question: I have PKD and believe I have popped cyst in my kidneys. Can you tell me the treatment for popped cysts in PKD?
Answer: Polycystic kidney disease (PKD) is a genetic kidney disease with numerous cysts in kidneys. The kidney cysts will be gradually enlarged, and when the kidney cysts enlarge into a certain size, they will get popped or ruptured. And the popped or ruptured cysts will cause some serious symptoms such as acute or dull pain in flank or in upper abdomen, infections, blood urine, fever, low blood pressure and low urine outputs. All these will affect the life quality of PKD patients, so patients should pay attention to their cysts rupture and prevent the possible complications.
When PKD patients get popped kidney cysts, they will have blood urine, and the blood urine will be disappear within a week. They can take much water to help the blood flow into urine. If the blood urine lasts for a long time, and patients have severe pain in their backs, they may get infections, in this condition, they need to go to hospital to treat the possible infections.
Besides, they should also have effective treatments to shrink the kidney cysts and reduce the risk of kidney cysts rupture. Chinese herbal treatment can help PKD patients to shrink their kidney cysts, and repair the damaged kidney tissues. So PKD patients can try Chinese herbal medicines to remedy their kidney cysts and prevent cysts rupture.
Any questions? Fill the form below. You will surely get the free medical advice from experts within 24 hours.