How to Control High Urea Nitrogen 104 and High Creatinine 3.8
2014-02-09 07:10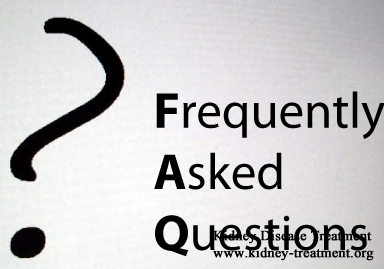 Question: My urea is high 104 and creatinine is 3.8, then can you tell me how to control them?
Answer: Both high creatinine and high blood urea nitrogen (BUN) levels are dangerous signs of serious kidney damage for kidney disease patients. When the creatinine and BUN are higher than the normal levels, it means the patients have only less than 50% kidney function.
In general, normal creatinine level is 0.6-1.2 mg/dl for male adults and 0.5-1.1 for female adults. And the normal BUN level is 9-20 mg/dl. And the BUN and creatinine are mainly excreted by kidneys, once the kidneys are damaged severely, the two levels will be higher. From the question we can know that the patient has high BUN level 104 and high creatinine level 3.8, which means he has less than 50% kidney function.
In order to control the two increased levels, patient should keep a well planed diet. As creatinine is the metabolism of meat we eat, so patient should limit the meat intake, especially remain a vegetarian diet. Besides, they should also limit the protein intake, because too much protein intake will increase the amount of BUN. In addition, they should also increase the fluid intake if they don't have severe swelling, and more fluid intake will increase the urine output and make the creatinine and BUN flow out.
Since high BUN and high creatinine levels are both caused by kidney damage, so in order to control the two high levels fundamentally, they should take some treatments which can help improve the kidney function. These patients can use Chinese herbal medicines, which can help repair the damaged kidney tissues and improve the kidney function. And some Chinese herbal medicines can also help excrete the creatinine and BUN. After a systemic treatment, the creatinine level and BUN level can be controlled effectively.
Any questions? Fill the form below. You will surely get the free medical advice from experts within 24 hours.