Can My Father Drinking Alcohol While On Dialysis
2014-02-16 01:28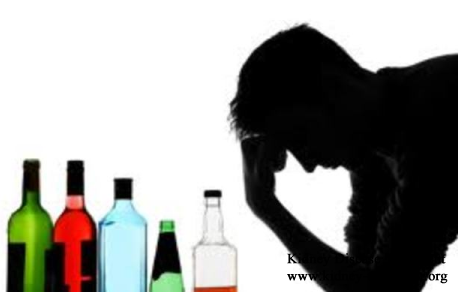 QUESTION: My father is suffering from chronic kidney disease and he is on dialysis now 3 times a week. He has been started drinking moderately off late, and he has been able to sleep and eat better since he started drinking. Can you tell me how will it affect him?
ANSWER: Dialysis is a common treatment for chronic kidney disease patients when they are in end stage, and dialysis can help them improve their life quality and prolong their life expectancy. You said your father has been on dialysis 3 time a week, I think his kidney function has been damaged severely. And he has been drinking alcohol when he is on dialysis, and he felt better in sleep and appetite after drinking. However, we don't recommend dialysis patients to drink alcohol, although they feel better after they drinking alcohol. Because the harms of alcohol brings to dialysis patients is far more than the benefits that it brings.
Here are some common harms of drinking alcohol for dialysis patients.
1. Alcohol can increase the protein decomposition which can increase the urea nitrogen in blood, and high blood urea nitrogen will increase the kidney burden and cause further damage to kidneys. For dialysis patients, they have already have high blood urea nitrogen and low plasma proteins, so they should avoid drinking alcohol.
2. If dialysis patients drink alcohol for a long term, they may suffer from some serious complications such as anemia, gastrointestinal disorder, malnutrition, high blood pressure, hyperlipidemia and atherosclerosis.
3. Alcohol is also a kind of fluid, so dialysis patients should also avoid. For dialysis patients, their kidneys have been damaged severely, and the kidneys cant excrete the excess fluid out, which will cause serious swelling. Besides, if dialysis patients take too much alcohol during dialysis treatment, they may suffer from low blood pressure when they on dialysis. Therefore, dialysis patients should limit their fluid intake.
Above are the common harms of drinking alcohol for dialysis patients, so we recommend your father to avoid drinking alcohol, which will be beneficial for his illness. If you still have some questions, you can contact with our experts online. We will answer you as soon as possible.
Any questions? Fill the form below. You will surely get the free medical advice from experts within 24 hours.