How to Treat Stage 5 Kidney Failure with Creatinine 6.87
2014-02-18 07:33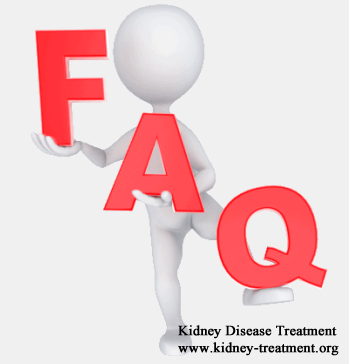 Question: My husband is in stage 5 kidney failure, and he hasn't started any treatment. His creatinine level is 6.87 and he is not eating but just breakfast, and he slept almost all the weekend. Besides, he also have hypertension and he had 2 heart attacks, I am so worried about his illness, can you give me some suggestions?
Answer: I am sorry to hear the illness condition of your husband and I hope I can help you. Your husband has been in stage 5 kidney failure and his creatinine level is 6.87, which means he has only 15%-20% kidney function, and this condition is very dangerous for your husband.
As we know, kidneys have the function of filtering wastes and toxins in blood, and help regulate the overall health. For your husband, he has only 15%-20% kidney function, the wastes and toxins will be build up in blood which will cause some serious symptoms such as nausea, vomiting, skin itching, weakness and swelling. You said your husband has a poor appetite, and sleeps most of the time, which means he has been affected by the accumulation of bad substances in blood.
In this condition, he need to start dialysis, and dialysis can help him filter the wastes and toxins out of blood, which can help relieve his serious symptoms. Besides, he should also have some effective treatments which can help repair the damaged kidney tissues and improve the kidney function. We recommend him to use Micro-Chinese Medicine Osmotherapy, and this therapy can help improve the kidney function.
Your husband need to have a certain treatment right now, or he will quickly lose all of his kidney function. In that condition, he can only rely on dialysis and wait for a kidney transplant. Early and effective treatment will prolong the life expectancy of your husband.
Any questions? Fill the form below. You will surely get the free medical advice from experts within 24 hours.